吉娜的扣篮几乎出现在今天所有的美国电视新闻中
Oh Snapple!!! Red sent me this video a week ago via hallucinatory ghost waves (think
Ghostbusters
scene: Ray gets pants unzipped by ghost, almost orgasm, eventually and hopefully ghost-sex off camera) [cut] (My pants get unzipped by ghost of Red, playful touching, full completion of orgasm, the following video being delivered).
Thank you, Red.
This of course does not mean more posts, nor does it mean any future commitments. I'm not saying Coach Drew is bad coach, but he can't coach defense. He is the David Klingler of Coaches Vs. Cancer. He's the Scott Norwood of the Big 12.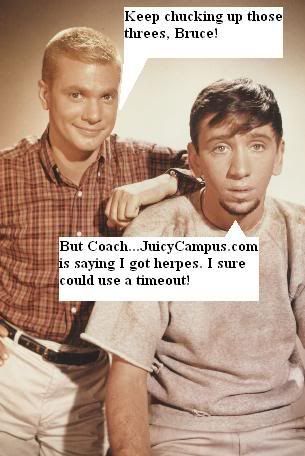 Actual legitimate question here. Is Ryan Seacrest the son of Dobie Gillis?
Mulkey is in the fast lane right now. I'm ready to pull her red corvette over and administer a ticket. I'm a big bad DPS Trooper with my hot sweat dripping from the end of my bulbous nose. I want a piece of that hot Lady Bears action. Go to the freakin' games, man!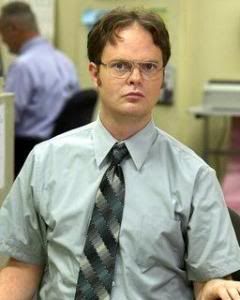 The Bizzaro Mulk?
So is she still committed to the B? Brittney Griner, that is. She's "Big In Japan" apparently.
Labels: Mulk (Kim Mulkey), Scott Drew