Homecoming Festivities: Brock = BearMeat
Where two or three are gathered together in Baylor's name, there Brock is in the midst of them. - Matt. 18:20, New King Brock Version

Thanks to the excellent photo journalism of the WacoTrib, we are pleased to present a few select photos from their
Bonfire gallery
and
Homecoming parade gallery
. Guess what? We've got photos of Brock. Would you expect anything less from a blog of this caliber? Of course not. Sic 'em, Bears and here's to covering the spread against Tech.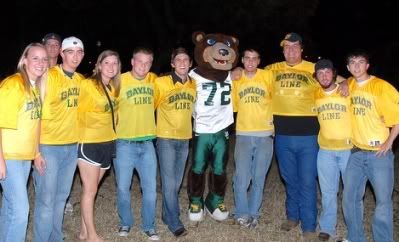 Brock vs. Bruiser: Quien es mas macho?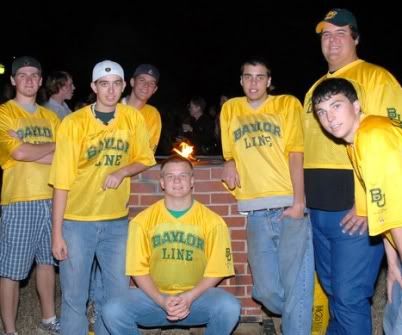 Brock's Posse: 2 Legit 2 Quit
GuyMo: The Last "Sic 'em"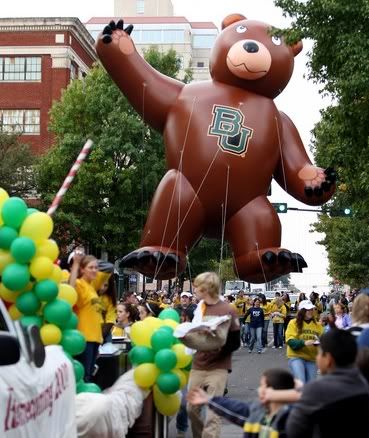 "Is that Courtney Paris?" "Nah, just a float, dude."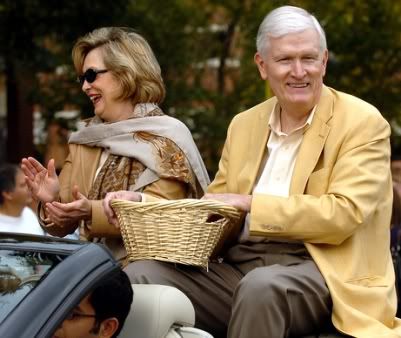 Lilley's annual alms for the poor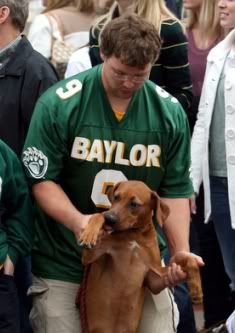 Gunder Thorson cares for The Good Judge's pup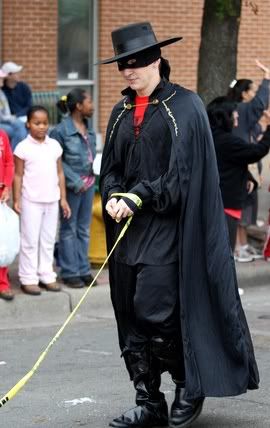 What is this supposed to mean?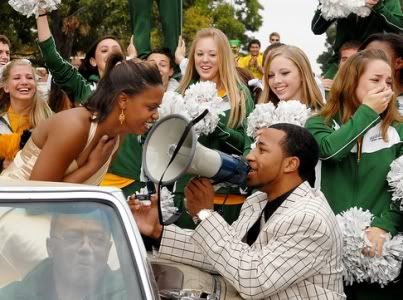 Homecoming Magic: A Parade Proposal
Labels: Brock, Gunder Thorson, RaiderMeat (Texas Tech)