Baptists Defeat the Catholics! Tommy Bowden & the Lutherans Pray for Big Money!
Where's yer Messiah now,
Beckwith
?
The G-Bears have victoriously moved on to the finals of Aaron Bruce's All-Star Poon-Tang Jam in a hot 'n' sweaty affair in the deeply thatched jungles of the U.S. Virgin Islands. The Notre Dame B-Ball team put up a valiant effort in the 68-64 loss; however, the heroic efforts of Curtis Jerrells guided the Fightin' Baptists to a Crusade-like victory.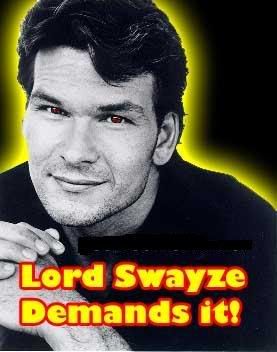 The Chosen One
I am a little concerned that The B
only
put up 47 three point attempts in the wins over the Shockers and the Catholics. Whoa...that sounds like Wednesday night's theme from last week's BearMeat Fetish Extravaganza & Symposium. We're so sorry we were busy and did not inform you of same.
Ooooh. Such a devious glare! Nice.
In other news, Baylor Football is still jacked up.
Sez
Ian McCAW
-(CAW!):
Baylor's assistant coaches will remain in place to continue their work with the student-athletes in the program, recruit and oversee program operations. The program's three coordinators (Lee Hays, Larry Hoefer and Kasey Dunn) will work together to provide leadership of the program until the search is completed.
Nooooooooo. I don't mind Hoefer, but giving leadership roles to Hays and Dunn is like placing an Aggie, a sheep, a bucket of Crisco, and a coonskin cap in the same room. Everything eventually gets fucked.
Come home to Momma, Poppa Bear.
Peace Out, Bears. Don't give us Houston Nutt (
although
Nutt jokes could be...no, don't hire him, please).
Labels: Aaron "The Emu" Bruce, Football, Gentlemen Bears Hoops