Around the Quad: Mulk's Loyalty & "The Worm" Story
Dear Readers,
Many of you have written, asking us to spend more time on coverage of the upcoming "AirRaid" vs. "AirBear" showdown between Harrell/Crabtree/Leach and Szyzzle/Gettis/GuyMo. Sorry, but that is beyond the scope of this blog. Such a comparison is too easy to make light of and is not worthy of our more sophisiticated brand of satire. Plus, we took an oath not to discuss on-the-field issues until next season. Instead, we leave you with a veritable "Lifestyle Section" of news from around the Burleson Quadrangle (thanks largely to our interns who "daylight" as reporters at the WacoTrib).
In Bruiser,
Red Andrews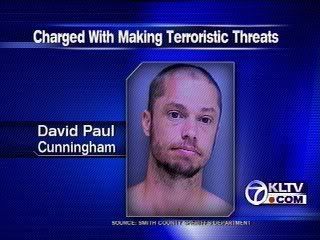 Cunningham told the judge at the brief sentencing hearing Thursday he never intended to act on the threats, saying, "I don't have a lot of tact in dealing with police enforcement." Cunningham, a former member of the Baylor track team, ended his brief statement laughing nervously and saying that he just wanted to go back to the zoo in Tyler to watch the elephants.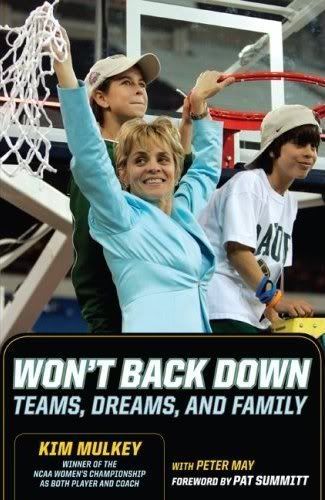 After she was offered the Baylor job in 2000, Mulkey returned to Louisiana Tech and begged President Dan Reneau to give her a five-year contract to stay at the Ruston, La., school. "I got out of my chair, onto my knees, and begged that man for a five-year contract. Tears were flying everywhere. It was humiliating. I was a strong-willed woman who had never done anything like that in her entire life. I was trying to show him the passion I had for the university, the program. How could he not appreciate the loyalty I had shown them?"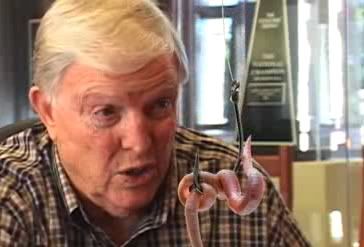 Teaff: "Do I look like the kind of person that would eat a worm?"
Labels: Emily Ingram, Grant Teaff, Mulk (Kim Mulkey), The Baylor Bomber (Dave Cunningham)