What's the Matter With Kansas?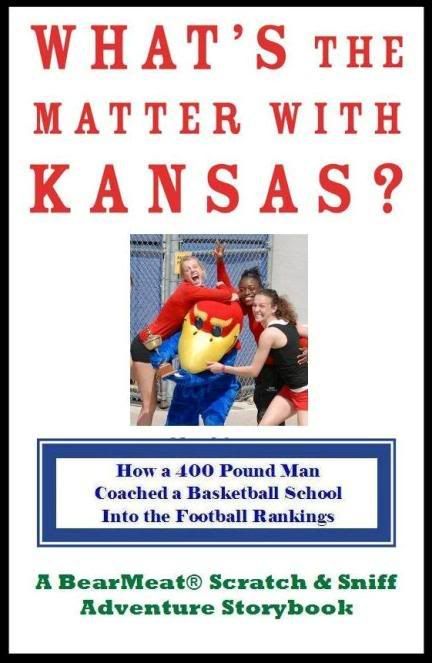 While it is true that every dog has its day, it is even more certain that Every Turd Shall Blossom! Kansas's moment in the sun cannot last. 5-0 is but a fluke, like their victory over K-State. Just as Kansas supposedly votes against its interests in electing national Republicans (or so Thomas Frank would have you believe), so too does it foolishly believe it can end the B's One-game win streak over its football team. Our prediction:
Baylor 72, Kansas 71 (Coincidentally, that was also our prediction for the basketball matchup between our teams) with Blyzzle Szyzzle throwing for 800 yards, 8 touchdowns, and 7 "pick-sixes." Look for David Gettis to actually leap out of the stadium in order to grab one of Blyzzle's passes.
Sic 'em, Bears, and Vick 'em, Red Raiders!
[For those of you who are visiting for the first time, BearMeat is slowly transitioning into a Texas Tech fan blog. Please pardon our mess as we make this transformation. - Eds.]
Labels: JayHawkMeat (Kansas)