Bear vs. Cow, Part 3: Three Quarters of Competitive Football
Colt McCoy Will Sex You Up, LongHorny Style
Three quarters of excellent defensive football. Our defense has been the one shiny spot on the unpolished turd of the 2007 season. If only we had a QB or 5 who could run the spread offense and a receiver or three that could catch crucial passes. That and a running game that isn't solely a tax write off for Baylor. We'd love to wax philosophic about how the first three quarters were hope-filled and beautiful, but the 4th quarter was enough to make us forget about the best three quarters of Big12 football that we've played so far this year. Damn, I can't believe we still have four more games to play. This season could not end any sooner than right now. As such, we present a photo montage, which includes an amazing sequence of photos emailed to us by Brock's friend John, who has been fighting the good fight this season: taking on the sins of the unbelievers on their backs as they paint their bodies and cheer their lungs out.
"We pledge allegiance to David Gettis"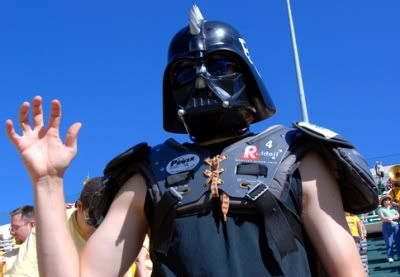 Darth Bayor Embraces the Absurdity
Crying Green & Gold Tears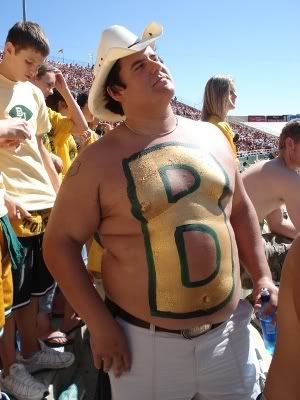 Brock: The Once & Future King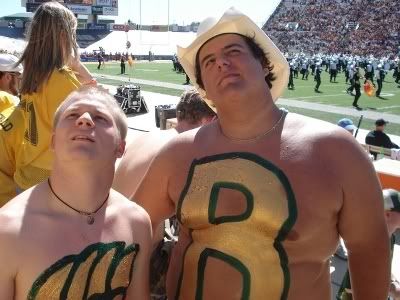 Just Like Robin Hood & Little John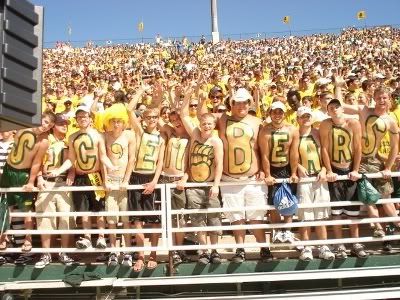 The Crew: Representin' the 2-5-4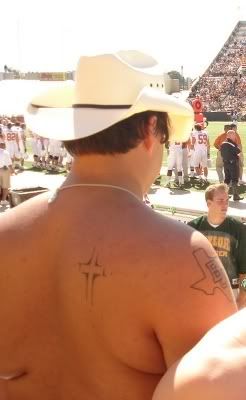 Brock's Tats: God, State, Alma Mater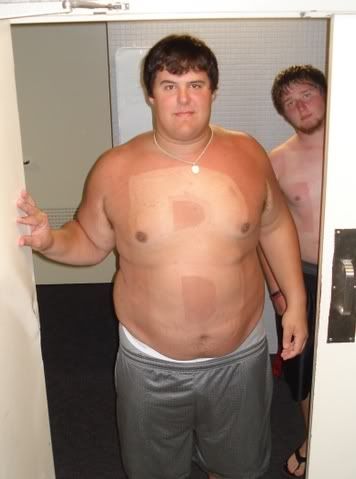 Brock's Tanline: The Permanent "B"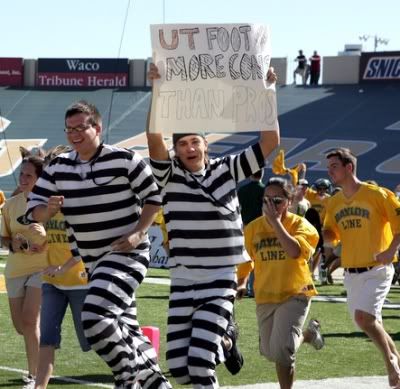 UT Football: More Cons Than Pros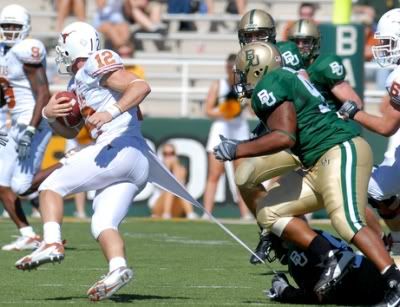 Not Even Spiderman Can Stop Colt McCoy
Labels: BevoMeat (Texas), Brock