TurdPolishers: Et tu, Brute?
Revolution is like Saturn, it devours its own children. -- Georg Büchner (1813–1837), German dramatist, revolutionary

We thought our readers might be interested in just how nasty things have turned over at the Turd Polishing Factory known as baylorfans.com. Apparently some discontent commenters have set out to expose the identities of other commenters, including a few professors. They have set up a blog with the eponymous label of "
Baylor Fans
" which does just that.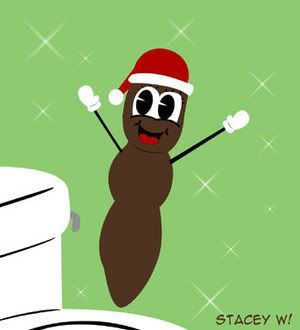 "The victory over Rice proves my point: We're BCS bound!"

Note to self: discontinue commenting on Baylorfans.com. Do not piss off individuals on Baylorfans.com. Let them polish their turds in peace.

[TurdPolishers.com is BearMeat's term for the Baylor sports message board, Baylorfans.com. The name refers to the eternal optimism of the commenters, many of whom can take any 60 point loss and turn it into a moral victory. The ability to put a nice shiny polish on any old turd is unparalleled among D1 message boards. - Eds.]