How To Stop the J-Train: A How-To Manual
Aggie Defiance: Always Strongest Right Before Kick-Off
Sometimes when you watch a Texas Ass & Mule game in which they are going up against a worthy opponent you almost feel bad for them. Then you remember that they are the Aggies. On behalf of The B, I would like to extend a heart-felt congratulations to The U for dispensing of the Ags in such a resounding fashion. The 'Canes did what they do best: dominate in college football. The Ags did what they do best: disappoint. Fran did what he does best: give ulcers to Aggie alums in cubicles throughout Texas. Looks like somebody got gigged.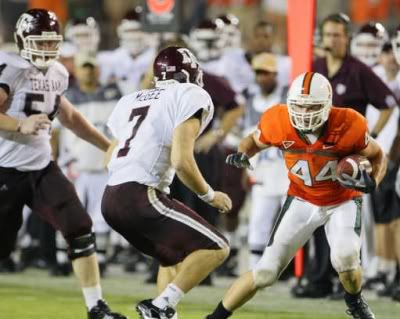 McGee: "Why am I playing defense?"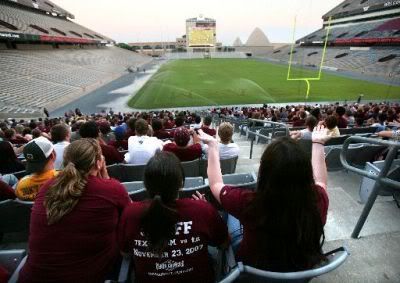 Meanwhile, back at Kyle Field, Two-Percenters ask "Why?"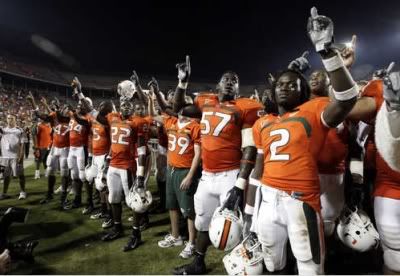 'Canes: We Don't Need No 12th Man, Just 11 Good Ones