Gameday Hijinks
As we gear up to thrash TX State, we would like to highlight the achievement of Curtis Edmonds, an Oso Amigo, who responded to our challenge to get back at the Aggies for
this thread on TexasAgs.com
. Well, Curtis met that challenge and upped the ante.
Click here
for his new line of Aggie Demotivator posters. Below are two hilarious samples. Curtis will be journeying
northbound
(heh, heh) to New York for the Baylor vs Buffalo game next week and promises to bring back a full report and photos! Godspeed, Curtis!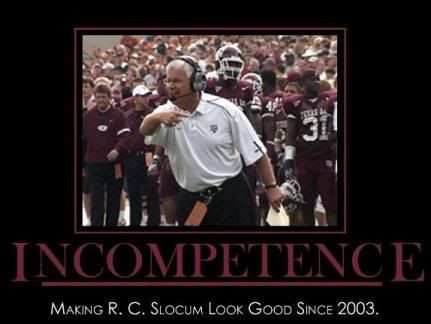 Fran Sucks. What else is new?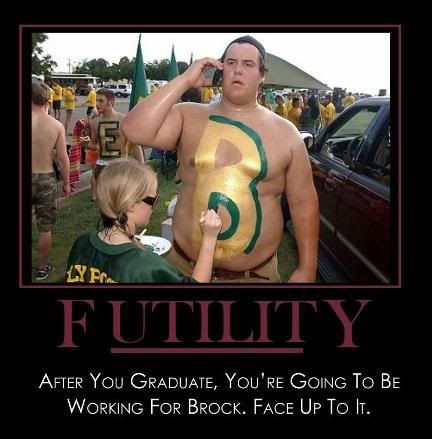 Brock: Leader of Men
Also, thought we would share to juicy morsels of our ill-fated September 2006 advertising campaign, when we had about 3.5 readers. The first is my Letter to the Editor of the Lariat, in which they dropped the blog link and misinterpreted Class of 1871 for Class of 1971. Good thing they've got good fact checkers over there. Its not like the alumni directory is online or anything. Oh wait, it is.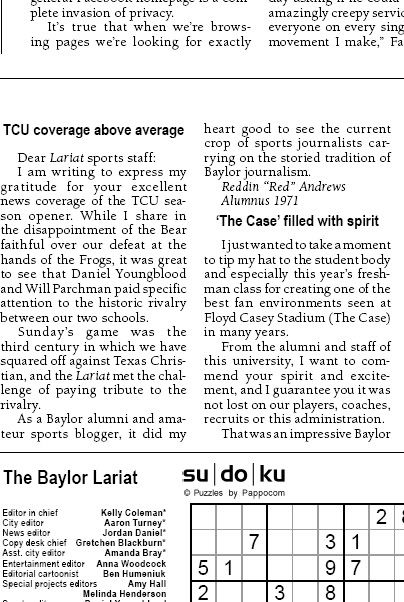 Next is our ad run in the September Rope. We're not sure anyone (including the NoZe Brothers) noticed. At least they made the appropriate meat joke, though.