Freaks & Geeks: Baylor Line Edition
As much as I want to dislike the new Baylor PR Blog, Baylor Proud, I have a feeling that one of our interns is running things over there. Their slideshow,
The Faces of the Baylor Line 2007
, is absolutely hilarious. Enjoy the following photos, which are featured on their exhibit. Sic 'em, Baylor Proud?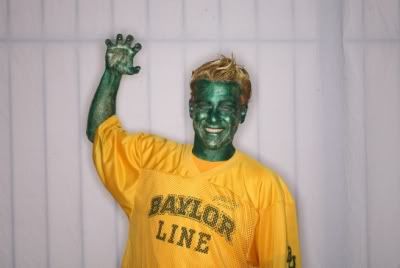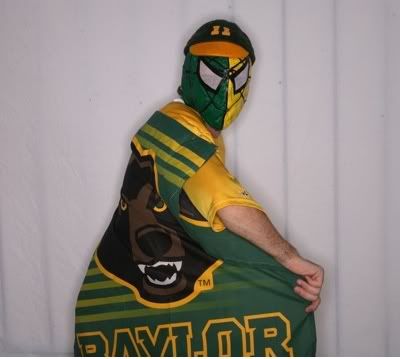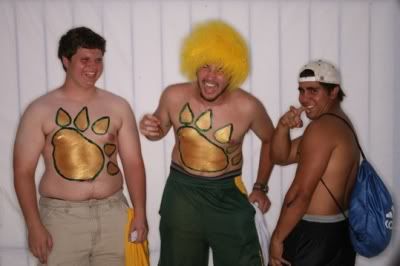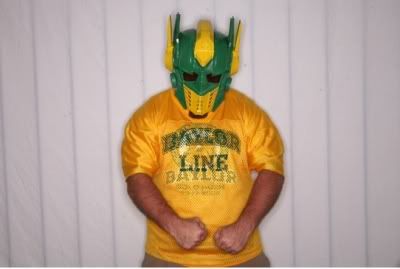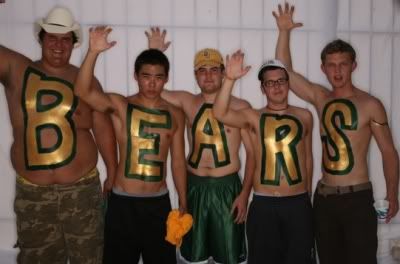 Brock? He's Everywhere!
This photo essay brings up an interesting question: who is the most famous Baylor fan? Darth Baylor? George Shelton? Growl Towel Dude? Scottish Kilt Dude? Let us know.