Emily Ingram, The George Plimpton of the 2-5-4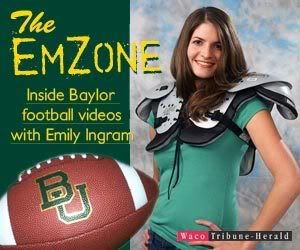 Em: The Girl Next Door; not one of those "girls next door"
BearMeat is proud to announce that WacoTrib hearthrob and intrepid journalist Emily Ingram now has her own page,
The Em Zone
, on the WacoTrib's site. It features the photo above and links to the two videos. Does anyone else see
George Plimpton parallels
in her reporting? Sic 'em, Em!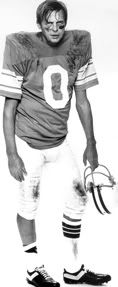 For future episodes, may we suggest an Em Zone on George's Tent? No? Then how about an Em Zone on All-Girl Cheer coach Susie Oliver? No? Then how about an Em Zone on Matt Singletary, son of the legend? Or Joe "The Baptist" Pawelek, the future All-American? Much work is yet to be done, young Emily . . .
Labels: Emily Ingram, White Women