The Mayor of Sironia, Bill Collins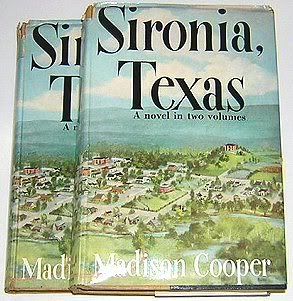 Where/What is Sironia? Look it up in the BearMeat Glossary.
There have been numerous shootings in this fair city in the past few days. None, however, have resonated so deeply as the one involving perpetual candidate for public office and local celebrity Bill Collins. Before we delve too deeply into who Mr. Collins is, let me first say that we of the BearMeat Editorial Board have been looking for Waco's
Emperor Norton I
for quite some time now. What's that? Haven't heard of him? Well, let us broaden your knowledge just a bit. Joshua A. Norton was a nineteenth-century San Francisco eccentric - the self-procalimed Emperor of the United States and Protector of Mexico. He dressed in a Union officers uniform and conducted himself in a rather pompous fashion. At one time he was a man of wealth and taste, but proceeded to lose his fortune, then his mind. He became a street person in San Francisco whom the townspeople dearly loved because of his regal airs. Shopkeepers would bow as he passed in the street and merchants would accept his self-printed imperial currency. His death involved a public funeral with tens of thousands of mourners.
Norton I, Emperor of U.S., Protector of Mexico
Reading today's WacoTrib convinced me that we have found Waco's Norton. His name, Bill Collins. Mr. Collins is a community activist, rancher, and restauranteur (we think), but above all, a perpetual candidate for local public office. He ran for Mayor of Waco in the 2005 election, in which he garnered 126 votes (2.28% of the total), but lost to current mayor, Virginia DuPuy. In 2002 he ran as a Republican for McLennan County Commissioner (Precinct #2) and lost to Lester Gibson, but garnered 34% of the vote. He ran again for the same position last fall and lost again to Lester Gibson, this time picking up 38% of the vote. However, losing elections is not all Bill Collins does. His community involvement is extensive: he sits on the Waco City Plan Commission and coordinates the Brazos Neighborhood Association. Yet it was not his political misfortunes that drew our attention to him; no sir, it was his recent scrape with the law, chronicled in the WacoTrib and subsequent post-bail interview with News 10.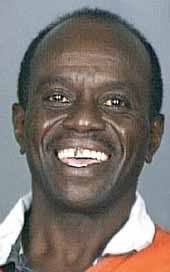 Collins: "Tom Delay Ain't Got Nothin' On Me!
We came across a WacoTrib article describing Bill Collins's run-in with the law, which, quite frankly, blew our minds. After all, this man is a public citizen. After reading the story, coupled with the above mugshot, we had no idea what to think. We'll let the Trib describe the events in question:
The shooting happened at 1 a.m. in the front yard of a home in the 2100 block of North 21st Street, said Waco police spokesman Ryan Holt. Collins, 55, and another man were arguing when Collins pulled out a pistol and shot the other man in the leg, Holt said. Collins was arrested after leading police on a short chase in a red Mercedes, Holt said. The pursuit ended at the intersection of Fifth Street and Waco Drive, he said. Collins, who ran once for mayor and four times for McLennan County commissioner, is known for his community activism. Collins was released from the McLennan County Jail on $10,000 bond on aggravated assault and evading arrest charges about noon, a jail spokeswoman said.
While this story is definitely out of the ordinary even for Waco, what made this story truly Wacofabulous was the post-bail interview with News 10's intrepid reporter Eli Ross, called "Collins: One on one - His Side of the Story" We suggest that you go over to
KWTX News 10's site
immediately and play the video in their "Featured Videos" box. It's worth it. Trust us. If you still need convincing, here is a photo of Collins from the interview:
Collins: "Karl Malone Ain't Got Nothin' On Me!"
The gist of the interview is that Collins was acting in self-defense and has nothing to apologize for. However, the various quotes, in addition to his wardrobe and horse-brushing scenes are to die for. First off, Ross mentions that Collins is 5 ft tall and weighs 130 lbs. That alone is crazy enough, even if he wasn't a perennial (losing) candidate/black Republican cowboy who recently shot a man at 1am and was chased by the cops in his Benz fleeing the scene. On why the use of force was necessary in defending himself:
"I do not fight: I'm everybody's friend. I don't fight. I don't know how to fight. I'm too little to fight. There's Muhammed Ali, Joe Frazier, Sugar Ray Leonard - all those guys are fighters. I'm not a fighter. I'm a hero. Heroes don't have to fight."
On his smiling mugshot:
"When it comes time to defending my life, my family or my country -- baby, I do that with a smile."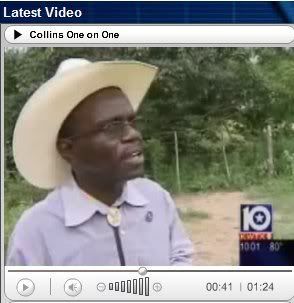 Collins: Defending Hearth, Home & Homeland With a Smile
May we proudly present the Mayor of Sironia, Bill Collins. Whenever two or more Wacoans are gathered in this town, whether enjoying a frosty brew or studying the Scriptures, Bill Collins shall be treated as the mayor of our city. We shall pour him the finest wine, prepare the finest meats and cheeses, and always assist him in anyway possible, for he is truly doing the Lord's Work.
Behold, the Mayor of Sironia, Bill Collins.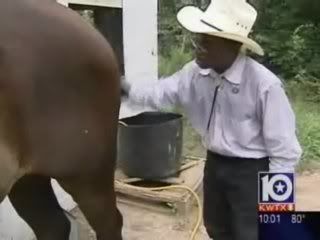 Collins, inspecting the mayoral steed
Labels: Sironia, The Mayor of Sironia: Bill Collins, Waco, Wacofabulous