The Four Questions: A Kiss to Build a Dream On
Every Tuesday night Orson Swindle from
EDSBS
and Peter Bean from
BON
get together and host an internet radio show called
EDSBS Live!
They ask all callers and guests four questions each program and the following are my answers for last night's show. We have done this before, describing the
ideal Baylor gameday
, and, before that, actually
appeared on the show
. Since I have no other inspiration and am marveling at the Good Judge's recent tome, I present my answers to the four questions.
1. What's your fall question marks for your team?
Defense. The entire defense. Oh my god, we can't give up another 60 pt game to a Big12 South team. What happened to the stingy defense of 2005? Damn, we lost a lot of good players.

O-Line. Those guys most likely were responsible for reducing Szymanski's life expectancy by at least 10 years in the last three games of 2006.

QB. Who the hell is gonna lead us to the promised land this year. We now have three front runners after GuyMo assured the press that it was a "two man race." If John David Weed doesn't get some snaps, we're going to remove this blog from the internet.

Punter. Two-time Ray Guy Award winner Daniel Sepulveda is now playing for the Pittsburgh Steelers leaving our most important position to mere mortals. God save us.
2. Who is the player your team CANNOT lose this fall? Joe "JoePaw" Pawelek, Freshman All-American linebacker and backbone of our defense. We see him as a young Singletary, while we see young Singletary (Mike's son) as more of a young JoePaw. Regardless, Joe is the Indispensible Man of this here operation. Much like Alberto Gonzales in the White House. Wait, scratch that - Karl Rove.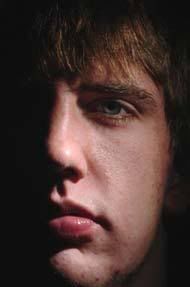 The Force Is Strong In This One
3. Your preseason shopping list? Basically, we'd love to get every single Texas ShortHorn player who has had a run in with the law to transfer to a small Bible college about 90 minutes north on I-35. Per the Judge's new Baylor paradigm, we think they would fit in quite nicely here at the new Gomorrah-on-the-Brazos.
4. What's something that gets you almost as excited as football
? Uh, besides nubile interns, whiskey, and the wonder-working power of the blood of the Lamb? Then, hands-down, the soon-to-be-released memoir from Lady Bears coach Kim Mulkey,
Won't Back Down: Teams, Dreams & Family
. We expect no less than Grant Teaff's
I Believe
2.0.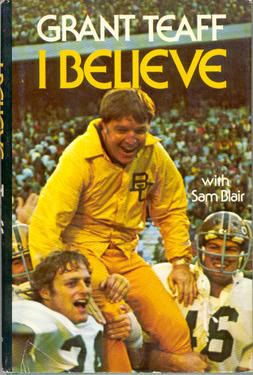 What Dreams May Come