Around the Quad: Fandango
Welcome incoming freshman! We hope your week so far hasn't been too stressful. Make sure to enjoy the pleasures of Dr Pepper Hour, Collins Cafeteria, and the SLC! Also, watch out for parties this weekend: upperclassmen will likely attempt to stretch a single into a double with you, and if you are not ready for that then we suggest you keep your Keystone Light consumption in the single digits. With that kernel of wisdom, we present news from Around the Burleson Quadrangle.
God Bless & Sic 'em, Bears!
Red Andrews
Senior Editor, These Here BearMeats
1. Law Professor Mark Osler's History of Baylor Mascots
. Amateur Baylor historian Mark Osler has constructed a pre-bruin account of
Baylor mascot history
that may be in sharp contrast with the evidentiary record. Our favorite: Prudence Abstinence. Regardless, we suggest you check out his blog at
Osler's Razor
. Many remember the Razor's infamous "
Porn Cat
."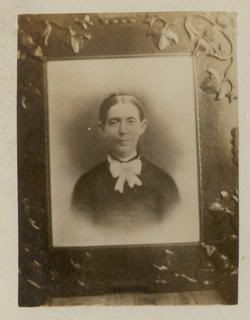 Prudence Abstinence: One of Baylor's First Mascots
2. Kendrea Walker, LadyBears JuCo Transfer, Departs Baylor, Citing "Uppitty Brooks Kids."
According to "Bo" a commenter on
a previous post
, Kendrea Walker is departing from Mulk's program, and this right before the release of "
Won't Back Down
." Poor timing, Kendrea. From Bo: "Just so you know - Kendrea Walker will not be attending Baylor anymore. She withdrew from school and is attending another school. Kim is pissed." Uh-oh. Hell hath no fury like Mulk scorned. Beware! [Her
absence from the roster
seems to confirm this.]
Mulk: "I Respectfully Dissent"
3. Kevin Reynolds Confirms that his 1985 film Fandango was based on his wild-living at Baylor.
Son of former BU prez Herb Reynolds, Kevin Reynolds is a Baylor alum with degrees in Telecom and Law from The B. He then went on to direct some major Hollywood films (most starring Kevin Costner) including Fandango, Robin Hood: Prince of Theives, and Waterworld. Most recently, he directed Tristan & Isolde. In
this Houston Chronicle article
, he confirms that Fandango, though set at UT for legal and personal reasons, was truly based on his experience as a Baylor undergrad. [Not another
Baylor grad posing as a UT grad
!] From the article:
The "groovers" who invaded the airstrip were based on his friends at Baylor, where his father, Herbert Reynolds, eventually became president. "People don't think of Baylor as having hell-raisers, but these were based on Baylor guys. Wild things did go on."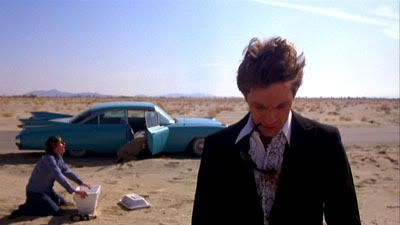 Portrait of the Director as a hedonistic Baylor student

4. QB Decision to be made on gameday! Good news for all of those who said that GuyMo and Lee Hays don't know what they're doing. The 4 QB Dilemma, which has left fans less than confident is also an excellent tactic for confusing TCU. How can they study game film of all 4 guys, especially when most of that film is high school and minor league baseball footage? The art of deception meets the element of surprise. Thanks to Jerry Hill at WacoTrib's Bear Blog for this quote which pretty much sums it all up:
The word is that offensive coordinator Lee Hays will pick a starter by the end of the week between Szymanski and redshirt freshman Tyler Beatty. But when Morriss was asked when he had to have a starter named for the Sept. 1 opener at TCU, he said, "Probably (that day) about 4 o'clock."

Labels: Around the Quad, Mulk (Kim Mulkey)