OU Sucks! How Baylor Finally Beat Oklahoma
Thanks to BearMeat Assistant Editors
Poseur
,
LoomisBoy
, and
Northbound
, we have discovered that the
NCAA is forcing OU to forfeit their 2005 season
due to former QB Bomar's awesome employment opportunities at car dealerships. In 2005, if you will recall, The B lost to OU in double overtime. The loss was heartbreaking, considering we had never beat OU in our 106 year history of playing football.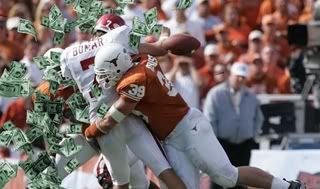 OU: The Perils of Extracurricular Employment
Photo Courtesy of Hilarious HornFans Thread
Thanks to the NCAA sanctions, it turns out that we actually won that game afterall. I knew that all our feelings of frustration and disappointment were wrong-headed; we actually won! Break out the Rebel Yell, Pearl Light and Sheilk condoms, because tonight we're gonna party like we just beat OU!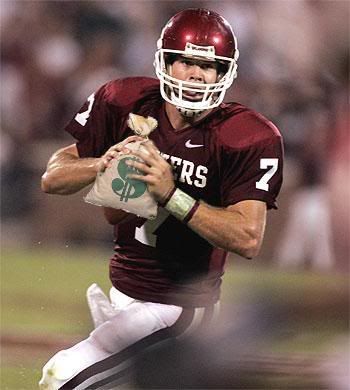 Thanks Again, Okies!
Labels: SoonerMeat (Oklahoma)