The Best Weed in Texas, Part 2: A Weed Grows in Houston
[This is the second in a four-part series, The Best Weed in Texas: The Life and Legend of John David Weed, profiling one of the B's contestants for the starting QB position. A JuCo transfer who hails from H-Town, Weed's name and character are both larger than life. His name is such a godsend to our blog, that an estimated 85% of our football coverage in the upcoming season will be dedicated to elaborate drug references and puns using his name. Enjoy! - Eds.]
Let's start at the very beginning; a very good place to start. John David Weed is a grown man. He stands 6 feet, 5 inches tall and weighs in at 225 lbs. He has spent three years in college. His neck is the size of most men's thighs. When we speak of John David Weed, we are not referring to some greenhorn true freshman or gridiron novice, no, we refer to a flesh and blood grown up with the Greatest Name in College Football. So, how did this man of mythical proportions arrive at The B? Well, for that story, we must travel back in time to suburban Houston in the late 1980s, around the time Rick Perry was eyeing a run for Commissioner of Agriculture as a Republican.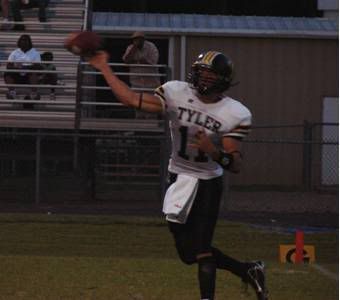 The Man. The Myth. The Weed.
John David Weed was concieved during a hurricane as his parents were honeymooning in Galveston. The fury of the gale-force winds beat on their beach-front bungalow as J.D. Weed, Sr., promised to his mother, Temprance, that if they were to survive the storm he would dedicate their first-born son's life to God's Sport: American Football. Miraculously, the hurricane changed course and headed for the happy nation of Haiti, whose citizens had never known hardship. When John David Weed, Jr. was born, he was immediately put to work mowing the lawn, trimming hedges, and laying brick. By the time he was 2 years of age, he had developed quite a reputation as an air-conditioning subcontractor. However, the money that came in from J.D. Weed's manual labor, while immensely helpful to the family, was but a distraction from the goal: a Quarterback's Quarterback. Junior Weed slept with a football every night and when he awoke in the mornings his father had him in two-a-day workouts until night fall, when he would begin marathon memorization sessions - hook routes, slant routes, the option, the run and shoot - which would be tested on each Friday.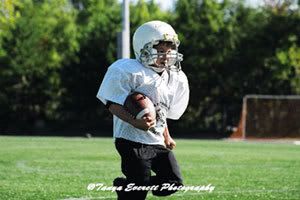 Just a Little Weed: John David, 4 Months Old
When it came time for JD Weed Jr to attend school, his father obtained a waiver from then-governor George W. Bush, whose eye for football talent rivaled that of Carole Keeton Strayhorn. The waiver meant that Weed would not attend school until he was of age to begin studies at the baccalaureate level in a collegiate setting. So, for the next 12 years, JD Weed played in Pop Warner, YMCA, semi-pro leagues, Canadian Football League (no age minimum) and Australian Rules Football (which was a bit of a cultural misunderstanding by Weed, Sr.). This training prepared Weed for his 7 year career as the starting QB for Cypress Creek HS. Thanks to legislation allowing "home-schooled" and "special needs" children to participate in public school athletics, Weed quickly rose to prominence as the 12yr old high school QB phenom in the greater Houston area.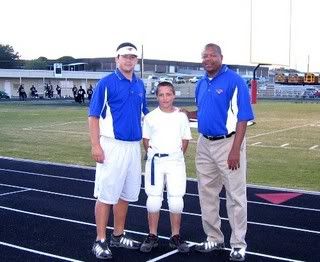 Weed: 12 yr old Starting QB for Varsity
What the Cougars lacked in wins and state championships, they made up for in sheer awesomeness. John David Weed started every game drunk as a Cooter Brown (usually combined with a visible degree of amorous arousal) and most half-time pep talks consisted of Weed screaming about how high school football was a metaphor for publicly-traded corporations. His obsession with the Dow Jones Industrial Average cost the Cougars many a game, but spawned a legend in H-Town that has yet to die out. By his senior year, Weed's frustration with the rules and conventions of traditional football caused him to expiriment with various offensive plays based on Shakespeare's Twelfth Night. Having got rid of the coaching staff three years prior, Weed presided over the football program like a feudal lord. He recruited both the English teacher and Drama teacher to assist him with his elaborate game strategies, including all forms of trickery, fraud and deceit.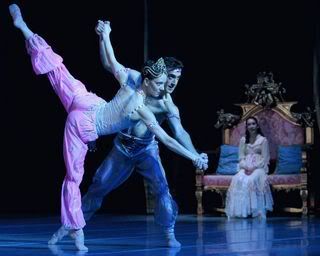 A Photo Taken in Practice of Weed's Wishbone Offense
At one point, Weed had his girlfriend take a few snaps to confuse the opposing team, which tragically resulted in her hospitalizaiton and subsequent lawsuit against the school district. Due to the lack of discipline, order, logic and morality in Weed's system, many players lost their moral center and began down a path of spiraling substance abuse and drug trafficking. This is how the Cougars became known as Weed's Weed Carriers. The transactions were often elaborate and confusing, but usually involved sales to the other team on game day, handed off between lineman. When this was discovered, the school was scandalized, but the Harris County D.A. refused to bring suit since Weed was a minor and had blackmailed the D.A. with evidence of his flair for cross-dressing. When Weed's Reign of Terror (as the school superintendent would later put it) finally ended after seven long years of chaotic football, Weed talked himself into a scholarship at Tyler Junior College.
But that is a story for another day.
Labels: Best Weed in Texas: John David Weed, John David Weed