Around the Quad: FrogTags by GuyMo
Dearest BearMeat Readers, Editors, Interns and Illegal Day Laborers,
Sincerely,
Red Andrews
Senior Editor, These Here BearMeats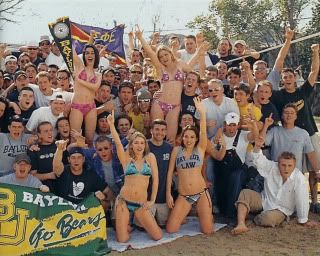 "Sic 'Em, Disciplinary Sanctions!"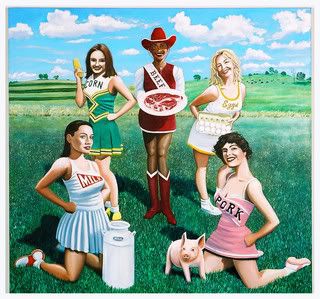 Nothing Says Fertility Like Cheerleaders and Farm Products
3. GuyMo Makes FrogTags. According to our people at the Dallas Morning News, GuyMo (TCU alum, '73) has made 100 dog tags that simply say "Baylor vs. TCU, Sept. 1, 2007, Beat the Frogs." The tags will henceforth be known as "FrogTags." The story, linked here, reports on GuyMo's subtle motivational techniques. Enjoy the link to an actual news site! Quoth GuyMo: "I told them [the players], 'Look at 'em when you go to bed at night, and look at 'em when your feet hit the floor in the morning. Just stay focused, that's all." Also, did you notice this little tidbit?
They proved so popular with the players that Morriss had to order 80 more. Dozens of Bears wore the tags during a team-building exercise Tuesday in which they pulled an 18-wheeler through the Floyd Casey Stadium parking lot.

This is How Baylor Gets To A Bowl Game
Labels: Around the Quad, GuyMo (Guy Morriss)