BearBacker Voices: The Razor's Porn Cat
[Today we happily unveil another installment in our BearBacker Voices Summer Lecture Series. Previous guest posts have featured the former Bear, current ShortHorn, Brandon Dean Price, and the indefatigable Jonathan Swanburg, whose work can be found at From Malibu To Waco. This guest column was provided to us by Baylor University Law Professor Mark Osler, aka The Razor, who blogs about life, law, and the pursuit of happiness over at Osler's Razor (a clever pun off Ockham's Razor, we assume). The Razor did not exactly author this post himself, as he assures us it was handed to him by an elderly gentleman wearing a top hat, pince nez, and cummerbund. This piece fits nicely into The Razor's epic retelling of the history of Baylor University. Enjoy! - Eds.]

Baylor History: The Fall of the L.E.D. Zeppelin
In the Winter of 1930 things were really in the tank for Baylor, with low morale and a horrible deficit. By this point, it was clear that the financial model underlying his
Vision 1930
was a failure, and
President Brooks
was badly in need of some positive press. Desperate, he turned to the crack research being done by his faculty. Two groundbreaking profs caught his attention, one in business marketing and one in theology: Marketing Prof. Gunther ("The Impregnator") Horvald was already famous for turning emerging technologies into marketing gold. His latest project utilized two of the hottest new developments in popular science: flying dirigibles (gas-filled balloons), and Light-Emitting Diodes.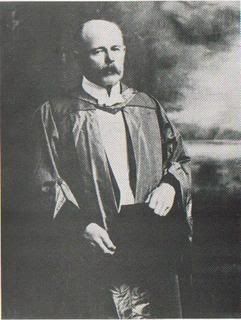 The Impregnator: Proponent of Intelligent Design Theory
Horvald's latest work proposed combining the two to create a giant, changeable billboard in the sky, a creation he called the "LED Zeppelin," capable of flying marketing messages to any large outdoor gathering at relatively little expense. Theology Prof. Thomas Brundidge Livermore similarly made his breakthrough by combining two previously unconnected ideas: The Christian need to restrain sexuality and the dominion God gave man over the animals. As he put it in his 1928 article "No Bad Dogs," these two truths meant that "it is God's place to instruct and guide us humans in limiting fornication, adultery and homosexuality amongst humans; in turn it is the role of humans to instruct and guide the animals to follow these same laws."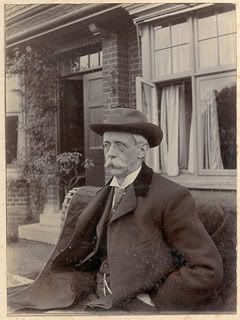 Livermore: "Dog & Cat Fornication is Odious to Our Lord."
It was Provost Lucci's idea to combine the two and raise Baylor's national profile. He re-allocated funds from the English Department to construct the world's first LED Zeppelin. Ten stories high and filled with highly explosive gas, it was fitted with the painted message "BAYLOR UNIVERSITY PRESENTS:" which was positioned above a large LED display which could spell out any message imaginable. The new LED Zeppelin was to be employed immediately, and sent to the imminent opening of the Chicago World's Fair so as to loom low in the night sky over the large outdoor crowds.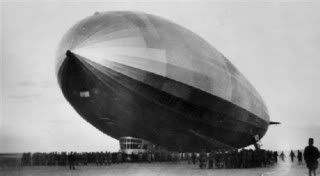 An Early, Miniature Prototype of the L.E.D. Zeppelin
Brooks determined that the message displayed should trumpet Baylor's scholarly accomplishments and Brooks' leadership. Thus, it was decided that the painted message should be followed by a synopsis of Livermore's scholarly conclusions, so that the two parts would combine to announce "BAYLOR UNIVERSITY PRESENTS: STOP PET FORNICATION! BROOKS." The plan went well, to a point. The LED Zeppelin successfully made it to Illinois and arrived at the World's Fair just as 100,000 people gathered at Navy Pier, and as planned, hovered low in the night air. However, the primitive LED device had been damaged on the trip, and when the message was switched on by one of the three highly trained zeppeliners, it read:

"BAYLOR UNIVERSITY PRESENTS: TOP P ORN CAT B OOKS."
Needless to say, the effect was overwhelming and positive. Requests began flooding in to Pat Neff Hall seeking the now-famous "Porn Cat" books. Seeing a way out of the financial problems the University was suffering, Brooks immediately authored a series of illustrated books featuring "Porn Cat," a middle-aged man in a viscose suit and wide-lapelled blouse who engaged in a series of mildly erotic adventures with his wife (and only his wife), all with the advice and consent of his pastor.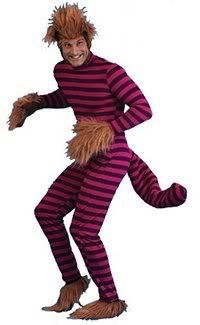 Robert Sloan's 1997 Porn Cat Costume
Random House in New York contracted to distribute the books, but only on one condition: That the President of Baylor agree to promote the books by appearing at least once a year at a public event dressed as "Porn Cat," a tradition fulfilled to the present day.
Labels: BearBacker Voices (Guest Column), Summer Lecture Series 2007