BearBacker Voices: Poseur's Road-to-Damascus Conversion
[The BearBacker Voices Summer Lecture Series. When it is complete (whenever Rick Perry finally emails us his lecture) it will be the only project of its kind in the college sports blogosphere. Not to toot our own horn here, but the lineup is pretty badass. So far we've featured a
grad student
,
law student
, a
law professor
, a
former university administrator
, an
esteemed writer
, and the list goes on. Today we return to the
Texas Ass & Mule School of Law
(because the Ag alums outnumber the B alums) and feature the work of Stephen Baker,
The Poseur
, a student who attends the Agri-Law School on the Brazos, which boasts a higher rate of white-male attendance than any other law school in TX. Poseur, however, is cut from a different cloth. A whiskey-swilling mackerel-snapper, Poseur is an LSU fan, first and foremost, and even contributes to an in-depth LSU Tigers blog,
Geaux Tuscaloosa
(who has rejected our proposed Blog Alliance Agreement, given that the name "BearBacker" seems too homo-erotic for their style), which is worth a viewing or two. With that, we leave you with the fine work of Poseur. Enjoy! - Eds.]
Unfortunately, Osler and Swanburg set a high bar here, giving y'all the impression that Baylor Law students and professors are witty. I'm here to disabuse you of that notion. So thanks for the opportunity.
Given a chance to write about Baylor sports, I realized that I might actually have to WATCH a Baylor sporting event, something that I've had problems doing. And the last time
I commented on Baylor sports
(the softball team's WCWS run over on my blog), I thought Baylor fans were going to kill me. Which was surprising given the fact I wasn't aware Baylor had any fans. (Just
kidding. Please don't kill me).
But I'm trying. I'm trying to adopt the Bears as a backup team to my undergrad alma mater LSU. I like the live bears. I like the unreasonable hatred of Texas A&M and the effort to start up a rivalry with the Aggies*. I like that I can get tickets five minutes before game time. I like the
George's
tent. And I really like that any good thing is cause for celebration. When expectations are low, its impossible to be disappointed. Here are the things holding me back from being a Bear Backer:
Zoloft: A BearBacker's Best Friend
Losing.
Baylor stinks in the big sports: basketball and football. And I'm already an Orioles fan.
I don't need any more depression in my life or else I might have to up my Zoloft prescription.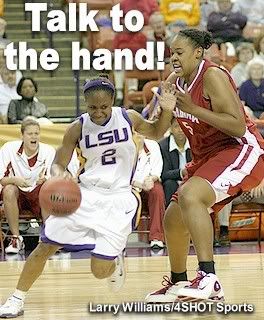 How Do You Solve a Problem Like Temeka?
Conflict of interest.
The sports Baylor is good at, so is LSU. I'm still bitter about the Women's Final Four and Temeka Johnson dribbling the ball off her foot. Enjoy your freaking title, Baylor fans. And I'm not sure I have the energy to ignore two track teams.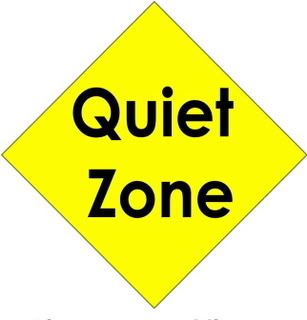 "Pipe Down, Son. Don't You Know We're Gonna Lose?"
Quiet.
Someone yelled at me at the Texas A&M-Baylor football game to sit down and be quiet. It's not like I was yelling profanity. I was simply cheering the Bears. And someone told me to be quiet. On the third and short. And we wonder why there is no homefield advantage at Floyd Casey. I'm morally opposed to being quiet during a football game. Yell, people.
The Will Ferrell Center: The Baptist Golden Nipple
The Ferrell Center looks like a golden nipple.
It freaks me out. Also, two of my worst experiences in Waco have been in that building: Kansas beating the ever-living snot out of Baylor's basketball team and Law Day. Seriously, can you imagine anything that sounds like less fun than lawyers patting themselves on the back for three hours? I swear to God, they gave us
tickets which we redeemed when we left to prove we didn't cut out early.
The Scariest Mascot Ever
The cartoon bear logo. Wow, that thing sucks. I hear it has gone the way of the dodo, but it's the kind of logo which screams "focus group". While we're on the subject, decide on a color scheme. Is it gold or yellow? I have Baylor T-shirts to buy.
Il Papa: The Catholic Robert Sloan

Baptists. I'm Catholic, and I'm worried about excommunication as it is going to a Baptist school, considering the pope seems to be on an excommunicating roll recently. But if I start rooting for a Baptist team on top of my deep, unabiding hatred for Notre Dame? Why not just spit on the Virgin Mary and be done with it? I better do the Rosary just to be sure…


Screw it. I'm in. Let the losing begin. Someone pass me a Wild Turkey mixed with Dr. Pepper.
Sic 'em Bears.


* Before you Aggies start with the "you're not our rival" stuff, take a long look in the mirror and evaluate your relationship with the Longhorns of Texas. Then take a big hearty bite of shut the hell up.
Labels: BearBacker Voices (Guest Column), Summer Lecture Series 2007