Around the Quad: We're 85!
[Dearest Readers,
Not a day goes by that I don't think about your well-being. All seventeen of you are so dear to my heart. Today, I bring news from these internets (Al Gore, Founder) to show my love. Do not think that I would ever abandon you - in the same way that the "Good" Judge has. With that, we bring you news from around the Burleson Quadrangle.
Sincerely,Red AndrewsLover, Fighter, Felon]
1. ESPN's Top Moments that Defined College Football, #85: Kevin Steele Refuses To Take a Knee.
Thanks to ESPN.com for dropping yet
another Baylor sports embarassment
upon all of fandom. Our first decade in the Big12 sure was ugly. Thanks largely to a president who wanted to emulate Notre Dame in every way except athletics. Seems the criteria for hiring coaches back then was their "faith journey" not their "coaching abilities." The nadir of that period surely was the 2002-2003 school year. Steele and Bliss left behind programs in disarray, with a fanbase that has grown
depressingly demoralized or insanely optimistic
.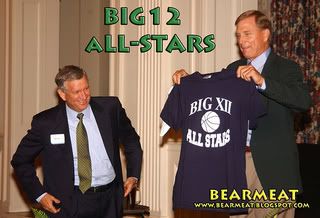 Going Down With The Ship
2. Sportswriters Lack Confidence in Baylor's Upcoming Football Season. A writer at the SportingNews says that he wants to give GuyMo a copy of the "Serenity Prayer" for the upcoming season. That's not a bad idea. In fact, that ought to be the creed of Baylor athletics. We present the prayer in its full text so that you can see just how well it applies to our beloved Bears.
God, grant me the Serenity
to accept the things I can not change,
Courage to change the things I can,
and Wisdom to know the difference.
3. Introducing: The Meaty Tidbits Hotline! Have you ever wanted to share a secret or important information with the public, but didn't know what the appropriate channel for such a disclosure was? Of course you have. Now, with the BearMeat Meaty Tidbits Hotline, you can share breaking news, insider information, gossip, rumors, and President Lilley nap sightings with the benefit of anonymity. Just email Meaty.Tidbits@gmail.com and the newly-created BearMeat Bureau of Discreet Information will receive, research, verify and process the Meaty Tidbit into a digestible news story. Its passing the liability on to BearMeat, with no risk to yourself. We have our most senior intern, Gunder Thorson, overseeing this Bureau, so you can trust that its in good hands. In case you are wondering what purpose this will serve, we're hoping to compete with Waco's other entertainment gossip blogs out there, who have shored up all the high-end advertisers.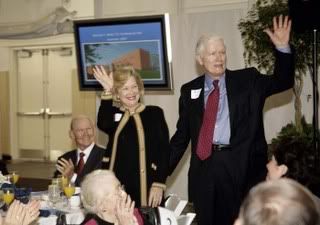 Email Us So We Can Update the John Lilley Nap Watch
Labels: Around the Quad, Dave Bliss, GuyMo (Guy Morriss), John Lilley, Kevin Steele, Robert Sloan