Around the Quad: The Loneliness of the ALICO
[Dearest Readers,
Today I write you all alone from the deserted confines of our office space on the 13th floor of the ALICO building. Gov. Pat and The Good Judge have apparently departed for the summer with out telling anyone, taking with them most of the per diem allotted for our trip to Fort Worth in September, a case of Rebel Yell, and three buxom interns. If you see these two old men, please contact Waco Crime Stoppers, or at least our attorney, Vic Feazell. With that distressing news, I bring you news from Around the Quad.
Cordially,Red AndrewsSenior Editor]
1. New BearBacker: BoilerBabe
. We would like to extend a hearty BearMeat welcome to
BoilerBabe
, a Purdue alum, law professor, and Chet Edwards supporter. Based on her biographical credentials and a thorough search of the law school faculty profiles, we believe this to be an accurate sketch of what "Pat" looks like. If you see her around town, be sure to say hello.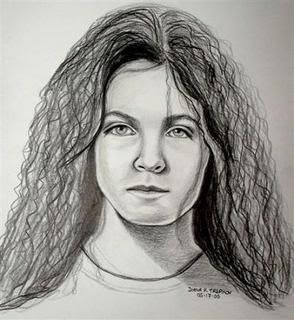 BoilerBabe: Last Known Whereabouts - Health Camp
2. Aaron Bruce: Back from the NBA Draft
. After dipping his big toe in the waters of the NBA draft, Aaron Bruce
thought it best to stay in Waco
with his hot girlfriend playing for Scott Drew than to submit his name for consideration in the NBA Draft. We're sure that after another year playing for Drew, Bruce will have the necessary skills to play for the Memphis Grizzlies, or even the
Washington Wizards
.
Aaron the Bruce: "There are more available white women at Baylor than in Memphis; thus, I return."
3. Summer Guest Lecture Series: BearBacker Voices
. Thanks to intense negotiations between our legal team and some of our BearBackers, we have hammered out a few preliminary agreements and option contracts with
Jonathan Swanburg
and
The Razor
to write guest columns for our blog. Since our interns have gone on strike and the editorial board is in disarray, we have requested that our friends contribute a verse to the cacophony that is BearMeat. Hopefully, this will keep our little coal-powered blog chugging along until our football season preview begins.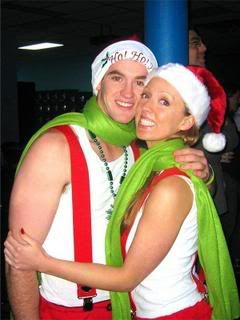 Swan: Cali-Swagger Meets Holiday Cheer
Labels: Aaron "The Emu" Bruce, ALICO Building, Around the Quad