Around the Quad: A Bear in Bristol
Dearest Readers,
We have awakened at our desks in the ALICO today to find out that the internets have been shining down on us! To celebrate, we present the first of many (we imagine)
Bear Libations: Drinks for Baylor Sports Fans.1. New Oso Amigo: Hashmarks by Matt Mosley
. Today we celebrate receiving recognition through no action of our own. On the heels of our landmark interview with
BON
and
EDSBS
, comes a link from ESPN writer and BU Alum Matt Mosley (Class of '95) on his new NFL blog (hosted on ESPN) cleverly-named
Hashmarks
. We expect much coverage of Singletary, Kevin Steele, Santana Dotson, Daniel Sepulveda, and all the Baylor diaspora in the NFL. Thus, he becomes a new Oso Amigo, joining the other esteemed inductees into the Valhalla of BearMeat. Welcome aboard the S.S. BearMeat, Matt, and thanks for the national media shoutout. Sic 'em!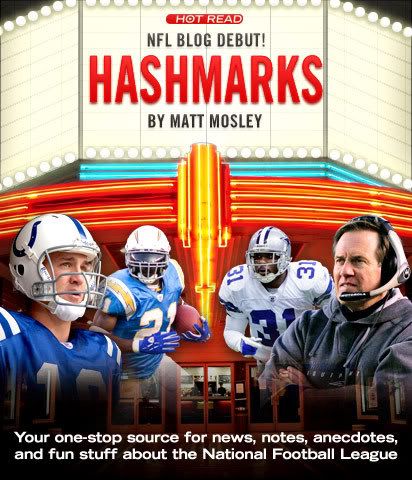 Mosley: Bringin' the Pain, Bringin' the Green & Gold
2. Introducting Bear Libations: Drinks for Baylor Sports Fans.
Since following sports at The B can work up quite a thirst, we thought we'd offer a few drinks that will quickly stop your liver from growling during a blowout loss to Texas Tech. The first of these Bear Libations is
The Kevin Steele
:
The Kevin Steele
One part Rebel Yell brand whiskey, two parts H-E-B Quench lemon-lime flavored energy drink, served over ice.
Best consumed with: Beef brisket flavored with tears of sorrow.
Best if consumed in the company of other Baylor fans.
Symbolism: The Rebel Yell brand symbolizes the decline of the Old South as an idea, just as Baylor Football has been in a long decline as well. The H-E-B Quench energy drink symbolizes mediocrity in athletics and Texas Pride. The Green-and-Gold color of the drink symbolizes eternal pride in the oldest school in Texas.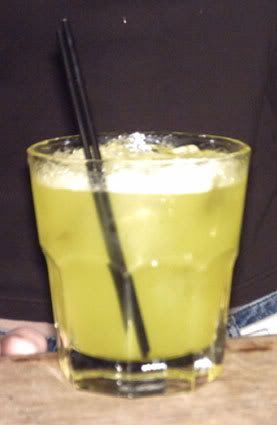 The Kevin Steele: This Ain't No Sippin' Drink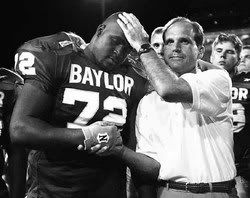 Kevin Steele: "Things might be bad now, champ, but some day sarcastic bloggers will name a shitty drink after me - and actually drink it."
Labels: Around the Quad, Bear Libations, Kevin Steele