"You Say Goodbye, and I Say Hello"
Rejoice, sons of Baylor! Praise be to Mulk! Sing glory to her name, oh you daughters of The B. For our dear Mulk has signed a
10-year contract extension
reportedly worth $1 mil/year, which would make her salary greater than all the Big12 women's coaches and a majority of the men's basketball coaches in the Big12. Her loyalty is beyond question. Turning down the LSU job will ensure her place in the pantheon of Baylor luminaries among Grant Teaff, Michael Johnson, Sophia Young, Clyde Hart and others. Thank you, Kim Mulkey, for sticking with our school. We will never question your motives again. Thank you.
Loyalty. Strength. Honor. Mulkey.
In related news, coaching vagabond Billy C. Gillispie, a native Texan, turned down a $2 mil/year offer from Texas A&M to take the
coveted University of Kentucky job
, which guarantees him three (3) nights a year with Ashley Judd. While we are tempted to sympathize with the Ags, especially since BCG transformed their school in three short years, we cannot help but think that when you play with fire you get burned. BCG has all the traits of Larry Brown, Rick Pitino, and all the other journeyman coaches. He turned down being the King of College Station to be yet another disappointment at UK. Farwell, Mr. Gillispie, we wish you all the best. If you need a good assistant coach, who is an excellent recruiter, Scott Drew is #10 on Iowa's list of possible replacements, which proves he's an excellent coach.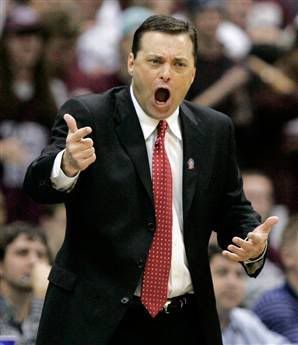 "Life Ain't Nothin' But Bitches & Money."
Labels: Mulk (Kim Mulkey)