BuseyCountry: In Search of the American Dream or the Poorman's Fear and Loathing in L.V., Part 1
The
PopeMobile
settled into a solid cruising speed of 35 mph. Pat's unsteady hands and fear of medians forced us to drive down the center of I-35 on the way to Stillwater. Traffic was backed up for miles and when the occasional car managed to drive past us it was usually accompanied by the spewing of obscenities I hadn't heard since working the mop at my mom's brothel in Seguin. Red was sitting in the back mixing a 3-liter Dr. Pepper bottle with a fifth of Rebel Yell and some paint thinner to smooth it out. I was assigned to navigate, but instead of using the morning hours to figure out where Stillwater was, I made 300 hundred Absinthe Jell-O shots. Unfortunately, our departure was delayed an hour and in that time I had consumed all but two of the shots.
I knew the Absinthe was taking hold because as we crossed the Texas border into the pit of despair known as Oklahoma I was seeing things that couldn't be. The Earth was turning red, suddenly every stop along the highway advertised gambling , and I could see Kansas. Pat suddenly screamed and demanded I tell him where we were going and to let go of the steering wheel. Red asked if it was two parts paint thinner to one apart Rebel Yell or the other way around. I said, "Stop with the questions sorcerer, you know there is no answer to that question, who could possibly tell the difference between the two." I told them BearMeat has been nominated for an award by the Oklahoma City Chamber of Commerce and there was the possibility of considerable remuneration. This was a lie.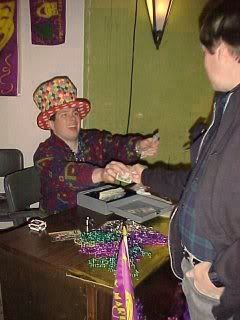 We paid our interns exclusively in beads until 2002.
Our true destination was Stillwater, aka BuseyCountry. Twenty-four hours earlier I had received a text message from my OSU connection informing me a hotel room, $15 dollar per diem and all the 3.2% beer we could drink awaited us if we would cover an event for the Stillwater Gazette. I knew the boys would never agree to leave the state for anything less than our standard 12 person readership so I had to make up the Chamber of Commerce reason. For now that was all Red and Pat needed to know. I had emptied the petty cash vault and told the Ombudsman that we had nominated a Oklahoman for the first ever Meatie.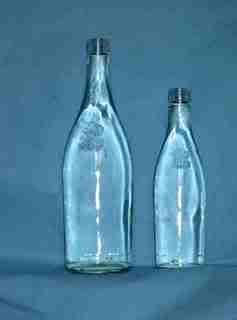 Oklahoma's stoutest beer.
I knew that Stillwater was a right off I-35 and I just had to decide when to tell Pat to turn the lumbering beast towards OSU. I had made the tactical mistake of telling the gentleman that OKC was our destination. I knew enough to realize that we had to go through OKC to get to Stillwater and this would raise suspicion among the troops. I decided to exit I-35 right before Norman and snake our way to our true destination. Pat, although driving, could see very little between the mounted bear cub he had on his lap that was to be presented to our hosts and an array of Kalashnikov rifles we always traveled with when on safari. Besides that we had loaded the car with gas, we'd heard that Oklahoma gas was also 3.2%, and instead of containers had just filled the floorboard with fuel. Our shoes and socks were soaked and Red's smoking out of our porthole was worrisome.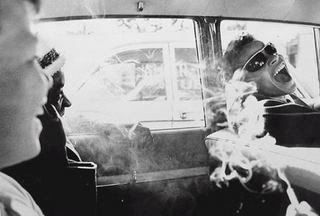 Judge, Pat and Red shown smoking over-the-counter Oklahoma Peyote.
The backroads added six hours to the drive, so we pulled into Stillwater under the cover of night and Red vowing to kill Pat in his sleep. I explained to my compatriots that we were staying outside of OKC to avoid the distraction of groupies and the hustle bustle of the big city. We pulled the PopeMobile up to the entrance of the Atherton, which was difficult since concrete barriers nearly took off our bumper. After honking our horn for no less than 30 minutes a valet appeared and threatened to call the police. We exited the vehicle and tossed him the keys. He told us something about being the night security guard. We told him he was doing an excellent job and to bring our sacks up directly.
The lobby was deserted, other than the young man and woman working behind the counter. I asked them to join us in the hot tub when they got off. There was some sort of error because we only had a single room and everything else was full. Once we found our room we discovered we only had a single double bed and a cot. I like a muskrat in heat sprayed the bed with my scent and forced Pat and Red to share the cot. Exhausted and delirious we quickly fell asleep to the soothing rustle of the airconditioner set to 15 degrees and the whistle of air through the open windows and Red's gaping mouth. Day one was finished; Saturday's festivities will follow.