WolfMeat: Defeat Yow? Here's How.
The BearMeat Editorial Board's motto is
Better Late Than Never
. That explains our heroic Y2K coverage following the attacks of 9/11. Sometimes, after the moment has passed, there are still impressions that we must share, regardless of their timeliness. That having been said, we realize our readers expect some sort of a publication schedule, especially regarding the LadyBears vs. LadyWolfpack pregame coverage. So, we begin our coverage of the game with an analysis of why the LadyWolfpack poses a threat to our LadyBears. If you want real news media coverage (in spite of its obvious left-wing slant), we suggest you check out the
WacoTrib article
written by Jerry "Horny as" Hill, and the
ESPN article
written by Friend of the B, Mechelle Voepel.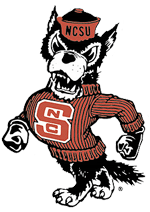 Lady Wolfpack?


Why the Wolves May Devour the Bears

This team has defeated the top two teams in the country. They are giant-killers. Their record is actually deceiving: they are much better than 24 and 9. Not only have they proven they can run with the big girls, but the Lady Wolf pack is loaded with seniors who are hungry for a championship, or at least a Final Four appearance. As if that wasn't motivation enough, Kay Yow has been struggling with breast cancer all year and winning against Baylor is, for them, winning for their legendary coach. While we would love to make some sort of joke about this, we just can't. They are going to be motivated-as-hell. So what is The B's answer?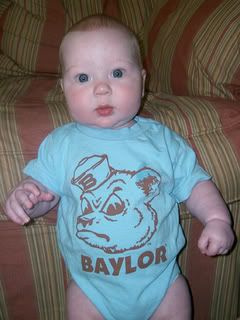 Governor Pat's Offspring, Teaff Neff, Raised By Wolves


How the Bears Can Maul the Wolves

Thankfully, we have Kim Mulk, aka Mulk, aka Dirty Mulk, aka National Champion, aka Hottest Coaching Commodity on the Market. We trust Mulk will rally the troops and put the best possible team on the floor. But the LadyBears too do not lack for motivation. Just a day ago, Bernice Mosby's home in Florida burned to the ground. It was where her mother and sisters lived. All their worldly possessions are gone. If that doesn't give BMo some motivation to destroy the Wolfpack, I don't know what will. The LadyBears, rallying behind our All-Big12 leader, have something to fight for as well: sisterhood. Let's do this thing, LadyBears. BearMeat wants another Sweet Sixteen win and we don't care if that's going to mess up the press coverage narrative of NC State. We have our own demons to confront.

Sic 'em, LadyBears!
[BearMeat Update: Chris Rock riffs on white women in the context of the Donkey Party Primary battle.]
Labels: White Women, WolfMeat (NC State)