Twenty Minutes of Hell: UT is in Trouble for 10 More Minutes
I've completed my traditional first half whiskey barrel. I believe the JV is up big time. I also believe Pat has stolen my beard and is using it as dental floss for his trusty steed. His interns will suffer for his insolence. Back to the matter at hand, Mulk. I recently was thumbing through the Weekend Wall Street Journal, which I still feel is an abortion, and noticed a Mulk article.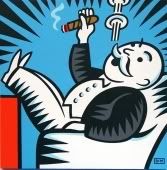 Artist's rendering of Pat.


Apparently the super-rich(unlike Pat, Red and I who are stupid-rich)have found a new amusement. It appears that Mulk's eggs, due to no fault of her own, have hit the free market. As you can imagine, there hasn't been this kind of demand for an egg since Peter Carl Faberge started working his magic. While Faberge's eggs routinely sell for up to ten million dollars, Mulk's eggs have been topping the hundred millions dollar mark. Although there are only 10-15 in circulation worldwide, it has become the latest status symbol to show guests your little Mulk's on ice. Most owners plan on using Mulk's eggs to replace their own mate's inferior genetics. Although the identities of many of the owners is uncertain, it has been widely reported Warren Buffet, Jim Walton, Mikhail Khodorkovsky each have one and not to be outdone, Bill Gates has two. I am also certain Red, although he refuses to admit, received one for an old gambling debt owed to him by a British Royal. What will the rich think of next?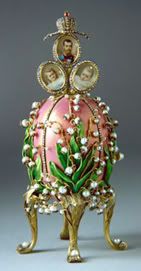 Wishes it was a little Mulk.
Labels: BevoMeat (Texas)