Tourneymeat: Sweet Jezebel, Here Comes the Women
After suffering through the first two days of the Men's tourney, no matter how financially
successful
they were for me, I am ready to follow a tournament that impacts our beloved B. I was surprised by the
snub
for the Men's team, but I knew the tournament committee couldn't overlook Mulk. I heard from a very reliable source (Red) that the committee wanted to place the Lady Bears first overall in the brackets, but after speaking with Mulk decided to settle on a #5 seed to avoid the appearance of impropriety. A review of my bracket is sure to raise an eyebrow or two. I have BU over Duke in the Final Four and Trailer Mulk's team topping UNC to get to the championship game. Of course, I have the B ending two years of frustration by beating Okie to win it all. Although we haven't beaten Paris in college I feel that there is no better venue than in Cleveland on the biggest stage.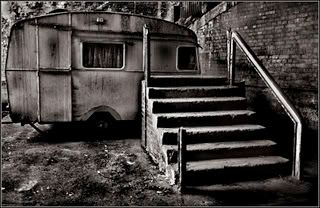 Sooners' new state of the art practice facility.
I also realize that Duke has only lost one game this season and is the clearcut favorite to win it all. All I can say is, a just world doesn't allow Duke another championship and I won't believe they can beat Baylor until I actually see it and even then since it's Duke I'm sure the game will be rigged and they'll get all the calls. Mulk saves her best for last, so I'm looking for the B to work the underdog angle for the next three weeks. Despite my championship prediction, after additional research (I sent a dozen interns to Raleigh to clandestinely observe NC State's practice before I arrived by boat today), I have discovered this will be a difficult second round test. Mulk will enjoy beating the WolfPackers in their home town. I must go now and begin my 24 hour pre-game feast. If I do not time it properly, I will only be mid-purge by tip-off tomorrow.