BevoMeat: The Education of Kevin Durant
"Should He Stay or Should He Go?": A Roundtable Discussion
There has been much speculation about whether or not Kevin "Durex" Durant ("Size doesn't determine my position") will jump to the NBA from UT as soon as he is given the chance. BearMeat, the unofficial blog of Baylor University Athletics (as far as we know, the only amateur blog with the fortitude to cover the most depressing program in sports), has a vested interest in Durant leaving collegiate athletics as soon as possible. While Baylor has given the ShortHorns two close games this year, the longer KD stays in the People's Republic of Austin, the more misery Wacoans must suffer. This we cannot endure. However, in the interests of promoting scholarly discussion (this is essentially a blog about higher education), we have asked four panelists to each have their say about Durant's Choice. For background reading to this discussion, you may want to see BearMeat's previous work on
How To Stop Kevin Durant
and
Kevin Durant as The Messiah
. The panel includes David Stern, NBA Autocrat-Extrodinaire; Rick Barnes, ShortHorns Coach and Unvanquished Foe of The B;
Rick Perry
, Longest Serving Governor in Texas History; and myself, Red Andrews, Dead President of Baylor and BearMeat Senior Editor. In the words of Hillary, "Let the Conversation Begin."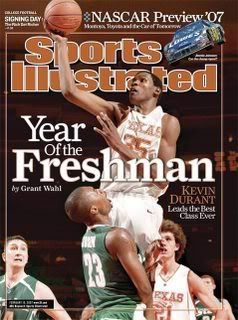 Durant: "He that believeth in me shall not perish, but have everlasting life."
Barnes: Four Years at UT Pays in Character, Knowledge, and Growth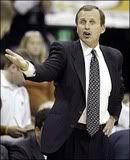 Kevin, my boy, you don't want to be too hasty with your jump to the ranks of professional athletes. Let the sad story of Sebastian Telfair be a cautionary tale for over-eagerness to go pro. Staying here in Austin pays in ways that are hard to calculate when you are 18 years old. First of all a world-class education at the University of Texas at Austin cannot be duplicated elsewhere. As Cronkite says, "What starts here changes the world." This university and this city are two truly unique places on this Earth. The lessons you take with you for the rest of your life will be manifold. Knowledge, commitment, moral character, and skill development are just a few of the many intangible things that you will gain as a result of playing for Texas for four years. School is not to be taken for granted. Sure, you will make plenty of money if you declare for the draft, but we give you something else: a college education.
And if you don't buy that, think of this: UT has plenty of horny white women at your disposal. While the NBA has plenty of "groupies" none can match our Longhornies in purity, caucasianity, and girls-gone-wildness. Think on that, my son.
Stern: The NBA Pays in American Dollars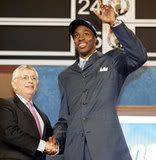 Unlike that load of BS Barnes just unloaded on you, Kevin, the NBA can promise you the ultimate tangible payment:
currency
. We will pay you in
cash
if you like. LeBron signed a $100 mil shoe deal when he was still eating at the high school cafeteria for lunch. As soon as you declare for the draft, all of your wildest dreams can come true. We know you like Lil' Wayne and Spongebob Squarepants - well, with NBA
money
you can buy and sell both of them as you like. We know you love your mom. Well with NBA

money

, you can buy as many moms as you want. With your salary, your endorsements, and your bonuses, you stand to make

that green

as soon as you declare for that draft. All you have to do is set up a press conference and announce it. One sentence is all it takes. Come on, Kevin. What's the point of college if not to make

money

. You have played your required year of college hoops and now its time to make

money

. Why risk an injury on the first game of your sophomore season, when you can be injured your first game as a pro and have

millions

to retire with? The 19 Year Old Requirement Rule that I established was to maximize the NBA's

earnings

from high school phenoms by giving them a year of college hype and familiarizing sports fans with the players as a product. In your case it has worked to a T. Now, come on over to the NBA and let's make some damn

money

together.
Also, NBA groupies are disease free, per my executive order, and can do things that no Longhorny could ever dream of doing. Just ask Wilt, Magic, Worthy, and Kemp. NBA poonanie is unmatched, even by European soccer standards.
Perry: I'm Initiating Legislation That Will Keep KD in Austin
Things are getting a little hot right now for me, Kevin. My mandated HPV shots for teenage girls policy seems to be alienating everyone, especially after the revelation that Merck employes my former chief of staff and has made significant donations to my campaigns. Everyone thinks I'm just a haircut with an elected office. Apparently I'm not conservative enough to the paleo-conservatives and I'm not moderate enough for the rest of the state. Now everyone thinks I'm not ethical enough. This is BS. When I finish out my term I will be the longest serving governor in Texas history, at 10 consecutive years. I am a former A&M cheerleader, a bomber pilot, and a rancher. Doesn't that count for anything?
Regardless, Kevin, I'm not very popular in ATX right now. That's where you come in. I need you to continue distracting the state from my plummeting policies. Please stay for the duration of my term as governor and I will reward you with a cushy job in a Big Pharma company when you graduate. What's that you say? You have post-collegiate plans? Fine with me. I just need you to stay. This can happen one of two ways. You can willingly stay and play for UT by your own free will, or I will compel you with either another of my dreaded executive orders or pending legislation. Likewise, the judiciary which is now 80% Perry appointees may issue a few injunctions compeling you to play for t.u. (damn teasips, gig e'm!). Either way, KD, the writing is on the wall. As a GOP VP hopefull in '08, staying here may be a very good move for you politically, as I can guarantee that when you go pro, all of your products make it to markets currently under embargo, like N. Korea, Cuba and Iran. Also, do you like Chuck Norris? Sure, all the college kids do. They think he is the most ironically cool guy in the galaxy. Well, did you know that he endorsed me in '06. That's right. I can arrange a meeting between you and Norris. Just say the word and I can make that happen for you. All you need to do is keep playing here in Austin to deflect attention from my problems right now. Thanks, brother.
Andrews: Rick Perry is a Douche Bag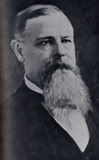 Don't listen to the Ricks (Barnes and Gov Mofo), KD. Go pro immediately. In fact, don't bother playing Baylor tonight. Fake an injury and wait out the draft. No need to pull a Carmelo Anthony at Syracuse this March - too risky. You need to thank God you aren't injured and wait for the money to start pouring in. Why bother risking anything against Baylor. Tell Barnes you think you have SARS and go watch the game from Buffalo Wild Wings on 6th Street, accompanied by some tasty arm candy. Do it now. Every game you play against Baylor is another game that you are losing money. You should be trouncing the Raptors right now, not the Gentlemen Bears. Every time you leave your feet for a dunk over Josh Lomers and Mamdou Diene, you are risking what could be the first billion dollar athlete's future. Do you really want to stay at UT? It's hot down here in Central Texas and you aren't being paid. Enough said? No. Well, how about this: at UT you are a slave! In the NBA you are a master! Only slaves work for free when they could be getting paid out in the free market. David Stern has artificially created one year of slavery for about 5-10 American citizens per year. It isn't fair. Why extend this period of peonage any longer? There is no sense in it. Don't believe all that "need to get your college degree" talk. That's white, middle class logic, with no real application to NBA superstars-to-be. Go out there, get yours, and don't consider staying one more second than you have to at UT.
Labels: BevoMeat (Texas), Rick Perry