Around the Quad: The Big Dance, Gays, a Pope, & Sanchez
The BearMeat Editorial Board, much like Garfield of old (pre-CGI), doesn't do Mondays. Also, like that crafty feline, we're always hungry for lasagna. But today, we are all out of our favorite dish and nursing a terrible Italian food hangover, having dealt with our squandered lead to Texas by grieving through gorging. Now that the work week is upon us, we must bid farewell to the super-inspiring Gentlemen Bears season and focus on Mulk, Mosby & Associates, LLP. Also, we received a letter from a long-time reader in Marlin who alerted us that the men's track team is ranked 4th in the nation. Similarly, our interns have been grumbling that the baseball team is having a solid season and merits as much coverage at least as our
Waco Craigslist Pimp Story
. We will get to these matters, but first we will finish out our coverage of the Lady Bears.
1. LadyBears NCAA Tourney Selection Tonight.
BearMeat has planned a Tourney Seeding Party tonight at 2 Minnies, which we hope many of you will be able to attend. So far we have RSVPs from Prez Lilley,
feminist mayor Virginia DuPuy
, and the Baylor Gender Studies program. Hope to see you there. Here's to hoping our LadyBears go deep in the Tourney.
2. The Year of the Lesbian.
What's with all these national lesbian stories being linked to Baylor? First we find out that Emily Nkosi (nee Niemann)
left the B due to concerns about her sexual orientation
. Now we hear that
Mulk may be leaving us
for the coveted LSU job in her hometown thanks to a lesbian sex scandal involving Pokey Chatman and a former player. Seriously, was there ever any doubt that someone named Pokey wasn't going to be asexual in her professional life? Some have heard Mulk say in the past that job is the only she would consider leaving the B for. Were she to leave for Baylor's failure to pony up the cash, this blog will be converted into a UFC gambling site. Just watch.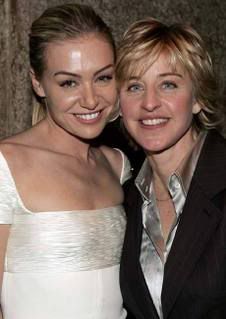 Y'all Know We Love the Ladies


3. Brooklyn Pope. So we hear that Baylor is on the short list of schools that Ft. Worthless hoops phenom and high school junior Brooklyn Pope is considering attending. She can dunk. She's a state champion. If she comes to Baylor, we guarantee that this blog will be transformed into a Brooklyn Pope fan site. Her name is so BearMeat (we're now an adjective as well). Even if she never played, we promise around-the-clock coverage of her daily activities. I smell a media circus!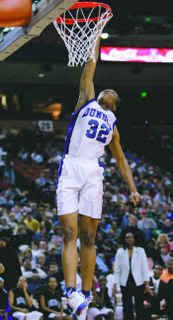 The Pope of Baylor?
4. Sloan's Cadillac Auctioned off to Jose Sanchez, local hero. So Baylor was trying to raise some funds and sold former BU Prez Robert Sloan Jr.'s Caddy at an auction in Waco this weekend. One of the bidders was an undergrad whose family is close to the Sloans and who wanted the car as a meaningful memento to remind him of Sloan's great contributions to BU. We'll let the WacoTrib take it from here:


Baylor senior Berry Benson, 21, of Waco, had designs on the Sloan car, so much so he spent the hour or so before the Cadillac went on the auction block sitting in the driver's seat, admiring the interior. Sloan's mother taught Benson to swim in Amarillo, he said, and the Benson family greatly admires the Sloan family. He said he "fell in love" with the car after learning it was part of Saturday's auction. "I've been praying about it for a couple of days now," Benson said. "I guess that's why I don't get much more than a few feet from it." In the end, bidding attracted only three or four people, including Benson, backed by his dad, Les. However, only Jose Sanchez of J.M.J. Wrecking & Used Cars, 5623 Orchard Lane, was willing to go beyond $21,000. Asked what he intended to do with the former Baylor president's Cadillac moments after purchasing it, Sanchez, 48, one of the afternoon's big buyers, took a bite from his barbecue sandwich before replying, "Drive it three days and sell it."

Sanchez: 1, Sloan's Legacy: 0. We are now
the official blog
of
JMJ Wrecking & Used Cars
. Stories like this are the
reason we started this blog
. That and to see the demise of Texas
A
ss &
M
ule.
Labels: Around the Quad, LadyBears Hoops, Mulk (Kim Mulkey), Robert Sloan, Waco