TigerMeat: LiveBloggin' the Drew Road Losing Streak
With under three minutes to go, the Gentlemen Bears are done five points. Will this be the end of the Scott Drew Big12 Road Losing Streak? Things aren't looking that great for the Bears . . .
Mizzou Tigers seem to be avenging the decapitation of Quin Snyder in the Will Ferrell Center last year.
Two straight turnovers by the Bears - this doesn't look good.
Down 5 with 1:27 to go and Mizzou has the ball.
AHHHHHHHH!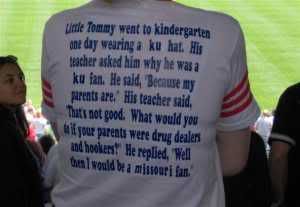 Labels: Gentlemen Bears Hoops, Scott Drew, TigerMeat (Mizzou)