Onward Baylor Soldiers: Point-Counterpoint
[In the interest of airing multiple perspectives and furthering debate on contentious issues, Onward Baylor Soldiers features two voices from the community who hold opposite views on a subject: Point-Counterpoint.]
Point: Scott Drew Redeemed The B's Reputation
by Red Andrews, ca August 2006

With the hiring of squeaky-clean Scott Drew after the Dotson-Denehey-Bliss Nightmare during the Summer of 2003, the B seemed to be turning a corner. We were moving away from the misguided years of Tom Stanton, Dave Bliss, and Kevin Steele; repudiating both the shady ethics of Bliss and the losing mentality. Drew has taken a program from the depths of NCAA sanctions, universal opprobrium, and national shame, and, like a Phoenix, risen from the ashes of tragedy.
Our men's team, the Gentlemen Bears, now plays a clean-cut, God-fearing, rule-abiding, international brand of basketball. While we are hardly close to winning any serious games any time soon, we are competing against tough foes and proving that we are no longer identified with the tragedy of years past. Drew has recruited good people from around the globe - Finland, Senegal, Australia, and Austin, Texas - and put together an
International 3-Point Carnival
that is always exciting.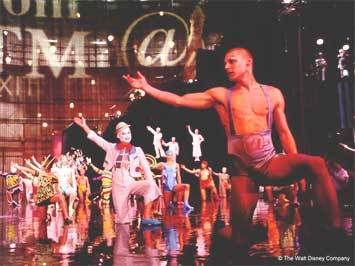 A Picture of the Gentlemen Bears Practicing Before a Game
If it weren't for Scott Drew, we might not even have a team right now. His charting a course along the straight and narrow has yielded Good Karma, if nothing else. We have a restored reputation and budding pride as a result of his efforts. Thank you, Scott Drew.
Counterpoint: Scott Drew Is Soft on Immigration
by Red Andrews, Present Day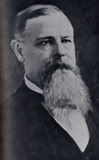 The single greatest threat to our nation is unchecked immigration. Whether it be our border with Mexico or international airports, we are living in a Post-9/11 World, where evildoers seek to infiltrate our nation and do us harm. Whether they aim to spread terror through bombings, like the Fox Documentary "24" has demonstrated, or aim to take the jobs that "Americans don't want to do," like landscaping, busing tables, and making Tex-Mex food, the immigrant is a serious threat to our way of life. Our culture, jobs, and security are at risk. This is no time for tolerance, amnesty, or "civil liberties." This is a time for vigilance.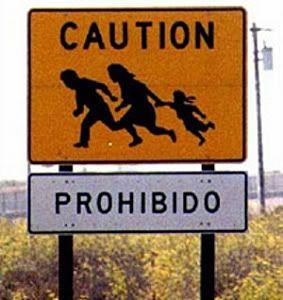 Do we need these signs in the Will Ferrell Center?
It is in this context that Scott Drew has begun recruiting from anti-American hotspots around the globe, most notably The People's Republic of Austin, Finland, and West Africa. If these trends continue, the Gentlemen Bears will be made up entirely of players who are committed to the violent overthrow of our Republic. Are these the types of players we really want representing Baylor University, founded by the Republic of Texas, which gallantly protected our borders from the scourge of white criminals from the South?
Scott Drew needs to make up his mind. Is he with us or against us? His commitment to internationalism and multi-lateralism in his recruiting is, in effect, a bold defiance of the current Administration. It may even be the reason why we lost the Bush Library to SMU, whose godless seminary has thumbed its nose at our Native Son. With the current immigration crisis, this is no time to be extolling the virtues of a diverse, foreign born populace. No, we must resist Drew's "We Are The World, We Are the Children" approach to coaching. What we need is a hoops coach like GuyMo, who isn't afraid to recruit from among native-born Americans. The time to act is now! I call on President Lilley to suspend the passports of the Baylor Men's Basketball coaching staff. If this is not done, in five years from now, we'll all have to learn French, Finish and Aussie in order to cheer our Bears; that is, if they haven't already destroyed all of our cherished institutions.
Labels: Dave Bliss, Gentlemen Bears Hoops, GuyMo (Guy Morriss), Kevin Steele, Onward Baylor Soldiers, Scott Drew