HuskerMeat: The Land of Lincoln
We here at BearMeat haven't had much of a chance to address the peculiar culture of our Big12 bretheren north of Kansas. The B has only once defeated the University of Nebraska in pigskin. We have lost 11 out of 16 against NB all-time in men's hoops. Nebraska is just another reason that the Big12 is so damn difficult for BU. As if the Big12 South and its annual group of four bowl teams and two national championship contenders weren't enough, we've got the likes of Nebraska to deal with in the Big12 North. Thankfully, the Huskers have fallen on mediocre times in recent years, their hoops squad has never been anything special, but the five-time national champion football team has never regained the glory, respect, or dominance of the Tom Osborne years.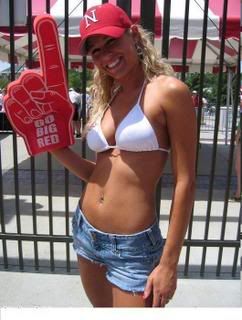 Huskerette, especially for the hornballs at Double Extra Point


Ever since "Uncle" Tom set out for Washington, D.C., to promote his unique brand of Nebraska conservatism, Nebraska-Lincoln has been a ship without a true captain. While we cannot relate to such a dramatic fall from grace, we at the B are accustomed to our status as "The Magnificent Ambersons" of the college FB world. Perhaps someday a real successor to Teaff will arise from the ashes and lead us to victory once again in the Sun Bowl, and perhaps finally win that ever-elusive Cotton Bowl! In the meantime, we will continue to do battle with the once-mighty Huskers in games that often resemble the sad spectacle of two hobos fighting over a chicken bone.

Instead of doing actual game analysis of tomorrow's bout with the Husker's we present a portrait gallery of famous Husker alumni.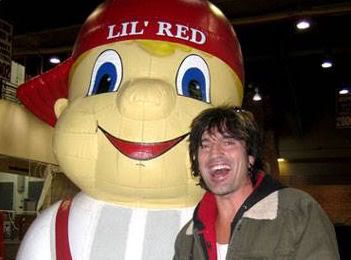 Tommy Lee. Majority Shareholder of BearMeat, Inc., Purchased From Angola.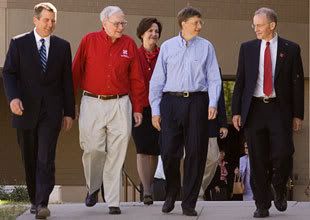 Warren Buffett. Richest Husker Alive. Minority Shareholder, along with Bill Gates, pictured here, of BearMeat, Inc.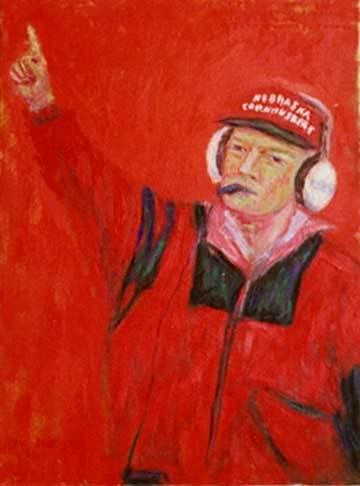 Tom Osborne. Obscure Former Congressman.