BevoMeat: Saturday Despair, Sunday Joy
In a historic meeting of Reagan-Gorbachev Summit caliber, BearMeat met with the good folks at
BurntOrangeNation
before the Gentlemen Bears game on Saturday afternoon. We discussed the SWC, the Big12, the UT-BU "rivalry", and the much-anticipated sophomore season of Kevin Durant. While
no formal agreements were established
, we did hammer out about 3 BigOs apiece at
George's
.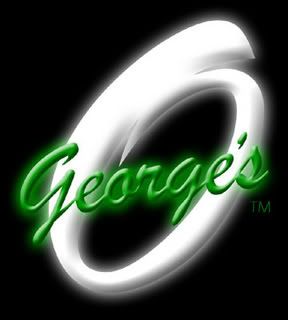 "The Church of Baylor Athletics"


The Saturday game was a roller-coaster of emotion, the biggest emotion being frustration at the size of the Longhorn Crowd at the Feral Center. They must have comprised at least 1/3 of the crowd. That having been said, the ManBears played ferociously, true to Scott Drew's signature "30 Minutes of Hell" offense. BearMeat challenges anyone to find a team who can play a better 30 minutes of basketball. That first half hour of play is when our team is one of the best in the nation. The International Three-Point Carnival that is our team, has proved that we can play all but the end of any game. This game actually went almost all 40 minutes including an awesome last-minute comeback that was ruined by a botched play set-up by Curtis "Sub-Zero" Jerrells. While the ManBears played nobly, they were short yet again. Though they did contain Kevin Durant, the Bears couldn't contain their incompetence in the final minutes. "Se la vie," or as we say it in Waco, "Sic 'Em, Bears."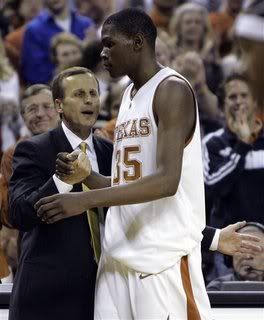 Barnes: "If you stay one more year, I promise we'll beat Baylor at least two more times"
However, Sunday's game was a display of LadyBear dominance as they gear up for rematches against OU and A&M. The LadyHorns were no match for the Hydra-like balanced attack of the Legion of Mulk. While the near-capacity geriatric crowd seemed to be watching the game on a tape-dealy, the BearMeat Editorial Board chalked it up to the Dentu-creme giveaway and the "Take Your Grandma to the Game" promotions run by BU Athletics for the game. We especially appreciated the fact that UT couldn't muster up much of a crowd to support the LadyHorns, who fell to the Mighty LadyBears.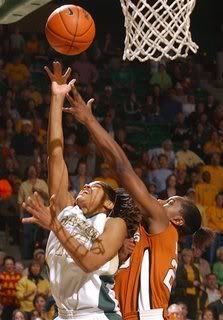 Player's Ball: No One Can Stop Jhasmin



Questions Remain for the rest of the school year:

1. Will the LadyBears finally defeat Courtney Paris up in Sooner Country?

2. Will Scott Drew finally lead the ManBears to victory on the road to end the current 3 Year Losing Streak?

3. Will BearMeat cover the baseball, softball, track, tennis, soccer or Equestrian teams?

4. Will Governor Pat ever return from his recruiting trip in the Far East?

5. Is Baylor the Stanford of the Big12? Vanderbilt? Duke? Northwestern? You decide.
Labels: BevoMeat (Texas), Gentlemen Bears Hoops, LadyBears Hoops, Mulk (Kim Mulkey), Scott Drew, Waco