The B's Men's B-Ball Team Nicknames: Part 1
Basketball players must have nicknames. Unlike a game like football where the players are hidden under equipment, a basketball player's expressions and emotions are totally exposed. The game allows for large personalities and entertaining nicknames. Some are obvious, some are earned, and others must be grown into. With that in mind let's go to the nicknames:
Jair "Finnegan's Wake" Vanttaja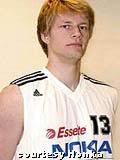 There is the obvious Finnish connection, but more importantly there is the way his game subtlely, if not incomprehensibly reminds us of the comical resurrection of humanity and the cycle of life.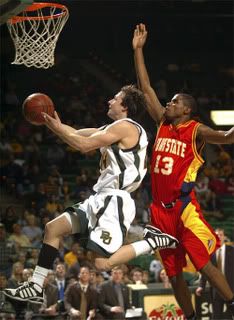 I figure this one doesn't require much of an explanation, being that he's from Australia. This description from Wikipedia ought to clear up any questions:
Emus can travel great distances at a fast, economical trot and, if necessary, can sprint at 50 km/h (31 mph) for some distance at a time. They are opportunistically nomadic and may travel long distances to find food; they feed on a variety of plants and insects.
Richard "Thick Dick" Hurd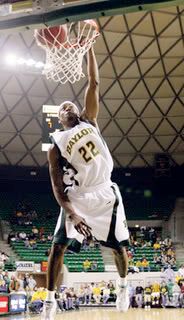 His name is Richard and during interviews he loves to lay it on thick.
Kevin "Get Out of My Neighborhood" Rogers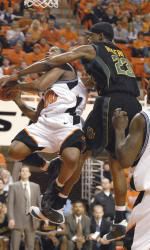 Just like Mr. Rogers, Kevin enjoys sneakers, cardigans, and swatting weak shots into the tenth row.

In addition to English, French and Wolof, Diane speaks the universal language of sharp elbows.
Curtis "SubZero" Jerrells
An ice-cold shooter and distributor. Like his Mortal Kombat brethren, his fatality move involves ripping opponents' heads and spinal cords from their shoulders.
Carl "Waco the Kid" Sims

He's game exemplifies the duality of Waco, both its modernity and its embrace of traditional values.
Henry "Aphrodisiac" Dugat

Labels: Aaron "The Emu" Bruce, Gentlemen Bears Hoops, Gentlemen Bears Nicknames, Waco