BevoMeat: A Perspective From Inside DKR Memorial Stadium
Once again this intrepid B fan found himself the belly of the beast. Calls were made, favors exchanged, vows broken and I was the proud owner of a ticket to the B v. UT game. This was a huge game, a battle for sole possession of the Big 12 South. The B had never been in this position before. I was hyped for the game, but I knew I'd be in dangerous territory. I would need to blend in with the natives, learn their customs and ways. Unless I was able to move unfettered among them I would never be able to discover their weaknesses.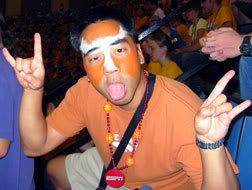 I knew they had an affinity for the pumpkin family, so I was dressed from head to toe in burnt orange. As I walked into the stadium the maniacal chant begun, "Texas", to which I responded with the only possible answer, "Fight". Fortunately, as I was walking to the stadium I was supplied with a large foam hand shaped in the traditional hook 'em sign, which allowed for the prefect emphasis to "Fight". Their band numbers no less than a thousand and their drum is larger than Andorra. I felt the excitement and barely had wiped the tears from my eyes after they unfurled a gigantic Texas flag when it was game time.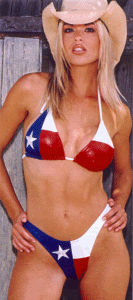 I will say that my goals for this game were limited. I wanted ten points and to keep it within 28 points. I went to the game last year and still have visions of UT's backup QB fumbling a ball back to himself for a huge gain. Obviously, the B going up ten was unexpected. The crowd was taking the game for granted and suddenly you could sense a change, they were worried. But fate was not on the B's side that day or any other day. Their lead quickly melted away and a lethargic UT team still smacked them around. I was disappointed by the margin of victory but was surprised by the B's ability to score points. I think it had something to do with UT having this game sandwiched between the Okies and the CornEaters, but still the offense had some great highlights.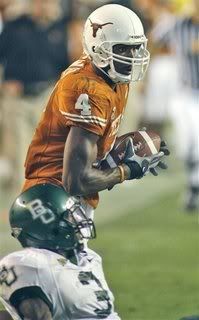 There were obviously some major negatives. The defense was invisible and the offense made it look like they were supposed to have game altering turnovers. Bell's fumbles were huge and his throws often ended up too high or bouncing in the dirt. If you are trying to pull off the upset of the century you can't be responsible for 3 turnovers. And back to the defense, they were absolutely, beyond redemption terrible. UT's O-line is incredible; NFLers all over the place, but McCoy is only a freshman. I'm not optimistic about beating UT anytime soon because we'll have the rookie next year and McCoy will keep getting better. All that being said, I was really happy that the B gave me a couple of chances to silently cheer. It was cleary a better showing than last year, maybe even something to build on. I'm not sure how to build on a 30+ point loss, but what else can you say? As I was screaming out "The Eyes of Texas" at the conclusion of the game, I acknowledged they have no apparent weakness, and made me wish that Gabriel had blown his horn right before the 2nd quarter.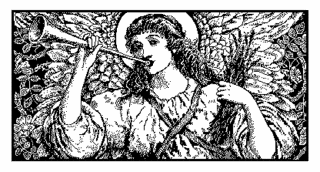 Labels: BevoMeat (Texas), Football