Shawn Bell Heisman Watch: Washington State
BearMeat Subscribers:
I would personally like this post to commence a more interactive era of BearMeat. Feel free to comment on, disparage, curse, or praise the notion that Shawn Bell may emerge as a dark horse Heisman candidate. Feel free to expound on your views in our "Comments" section. Why does BearMeat keep insisting that Bell is in the running for this prestigious award, which no B player has ever been seriously considered for?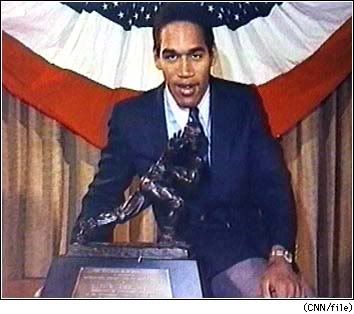 To answer that question, we direct you to Shawn Bell's career numbers at the B, the potential of the AirBear (or the BearRaid/AirRaid/WarrenMoon) offensive system to vault Bell into the statistical stratosphere, and the general enthusiasm for a Texas QB to fill the cleats of a recently-departed UT field general who taught us all how to dream. Those factors alone should be enough to have Bell mentioned with other potential Heisman candidates like Adrian Peterson, Brady Quinn, and Colt McCoy.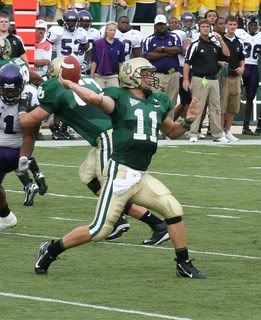 So, are we prophetic or misguided when we propose that Shawn Bell is the greatest QB in the history of the B and may just nab the most coveted award in collegiate athletics? Decide for yourself. We're busy making flight plans and hotel reservations for the Heisman ceremony in NYC.
Prediction against Washington State
: 23 - 34, 340 yds, 3 TD, 0 INT. Bell will make the Cougars look like pussycats with his field vision, accuracy, and Christian leadership qualities. Also, BU by 6 in 2OT.
[Thanks to Baylorfans.com member 91Bear for
this awesome poem
:
Do they still play the blues down in Waco
When football season rolls around
When the sun fades away,
Do the Cubbies still play
In their turf-covered burial ground
When I was a boy they were my pride and joy
But now they only bring malaise
To the home of the brave
The land of the free
And the doormat of the NCAAs]
Labels: CougarMeat (Washington State), Football, Shawn Bell for Heisman, Waco