FrogMeat, Part 14: Blog
Okay, one hour to game time. Last minute prediction time. Unlike Jerry Hill, this humble commentator predicts a Bear victory: 23-20 (2OT). How do I know this? Well, let's just say we paid a guy, who knows a guy, who will break the knee of TCU's Nancy Kerrigan (Jeff Ballard). And it only cost twenty BearBucks!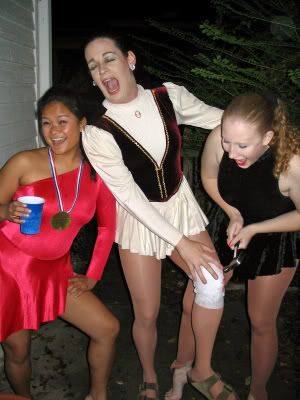 After our historic inaugural BearMeat tailgate in a former mental institution, the BearMeat posse is ready to unleash our fury with 1,800 strong in the Baylor Line.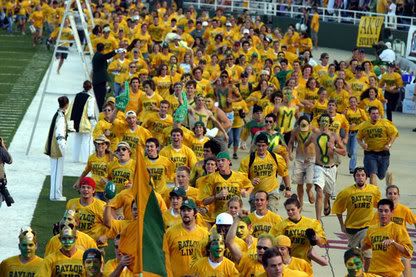 Labels: Football, FrogMeat (TCU)