Who's Hot?...Not Trichinosis!
Pat Scruffatopheles, here! There comes a time when one stops and thinks about what he/she is doing on the eighth day of the eighth month. Luckily for you, I haven't done that yet! I'm still in bed playing with my Alf puppet. Yes, I'm talking about that same Burger King promotional Alf puppet. Anyways, my fellow Texan, Judge "My Carriage is Your Taxi" Baylor was quick to the
punch
this morning and
tickled
my delight by pointing me in the direction of another short-worded, bandwagon piece on
Our Fair Bears
. Ladies and Gentleman, Sic 'Em!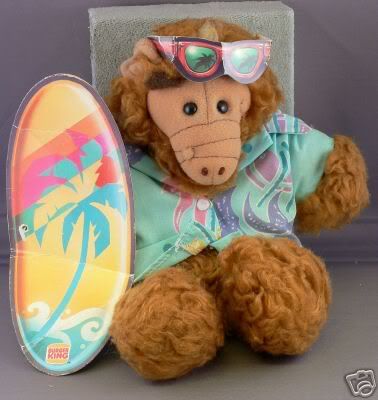 Labels: Football