FrogMeat, Part 9: What Do the Bones Say?
Being a student at the B means different things to different people. But the one characteristic we all share is our faith in the polytheistic worldview of the Greeks and their fervent belief in the predictions of the Oracle of Delphi. The B is so dedicated to this concept that they have setup various prayer gardens all over campus to worship the various deities. Since the football season is almost upon us and I needed to make my predictions, it was second nature to grab a six-pack of Mickey's and head over to the Apollo prayer garden. I had barely cracked open my second hand grenade when I arrived at a surprisingly abandoned garden. It seemed that afternoon all the students were at Poseidon's prayer garden enjoying his back-to-school raging kegger pool party. I resisted the urge to join and sat down.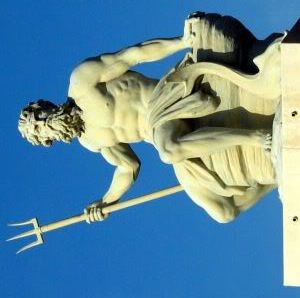 I prostrated myself before the Oracle and then thought better of it. I would never finish my beverage face down. I switched into the Lotus position. The ensuing conservation went like this.
Judge: Oh mighty Oracle, please enlighten me.
Oracle: Judge, what do you wish to know?
Judge: I want to know how the B will do this season.
Oracle: I need to consult the bones. I need bones.
I surveyed the still desolate area.
Judge: Where am I going to get bones?
Oracle: Ask the baseball team, ask the baseball team.
I saw a truck with a Baylor baseball sticker on it and went over to it. The truck obviously belonged to a player because it had all the normal stuff; a uniform, a pair of cleats, batting glove, several dog corpses and a badly decayed falcon. I picked up what was left of the falcon and walked back to the Oracle. I resumed the lotus position and opened number three and four. The Oracle tossed the bones.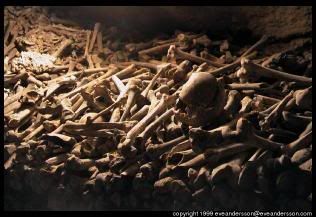 Judge: What do you see?
Oracle: I see carnage, devastation, and spirits being broken.
Judge: Is that good? What about the TCU game?
Oracle: I see money, I see you losing great amounts of money.
Judge: Nooooo. TCU covers the spread?
Oracle: Easily, the final score is 34-23 and that seems closer than it actually was.
Judge: What's our record going to be?
Oracle: If you get six, you're lucky.
Judge: Are you sure that's right? Do you have any doubt?
Oracle: I am all seeing and all knowing. No knowledge exists outside of my domain. But I've been wrong before. I thought for sure the Colts would win last year.
Judge: Yeah, six seems way off. I think you must need some new bones or perhaps some entrails to have a clearer vision. I think this is our year.
Oracle: Are you kidding? Have you seen your schedule? You're playing four top 25 teams. You're lucky that your North schedule is a little soft. Even without taking your schedule into account, you're implementing a new offense and lost eight defensive starters off a 5-6 team.
Judge: But…
Oracle: I really got to go.
And with, that the Oracle left, taking along my last two Mickey's. Why, why cruel, magnificent Oracle would you take both? I would have split them. I got up and staggered home full of trepidation. What did this cryptic message from the soothsayer mean? I pondered the realm of possibilities. Yes, of course, it was perfectly clear now. She mentioned the Colts; the Colts won their first 13 games last season. If the B plays in a bowl game it will make the season 13 games long. The Oracle believed that the B would go undefeated this year and play in the BCS championship game.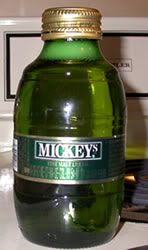 2006 Prediction:
13-0, BCS Championship Game victory over OSU
Labels: Football, FrogMeat (TCU)